Reka Teemor mempersembahkan 'Mihrab Cinta' untuk artis kesayangan Malaysia Mira Filzah dan pasangannya Wan Emir. Selamat menempuh alam berumahtangga. #emiramirah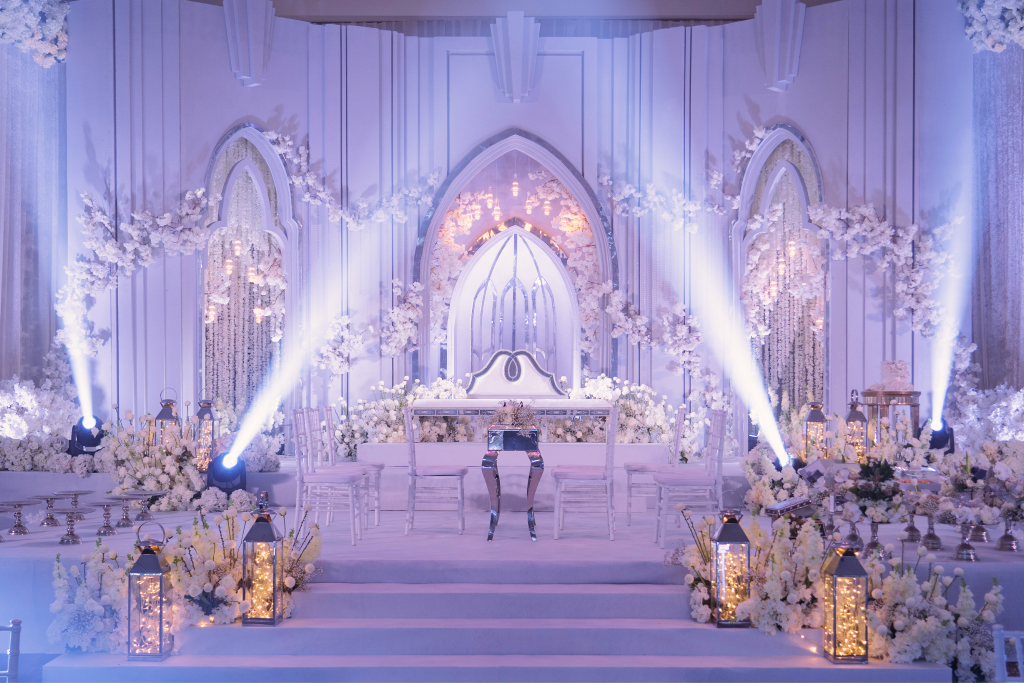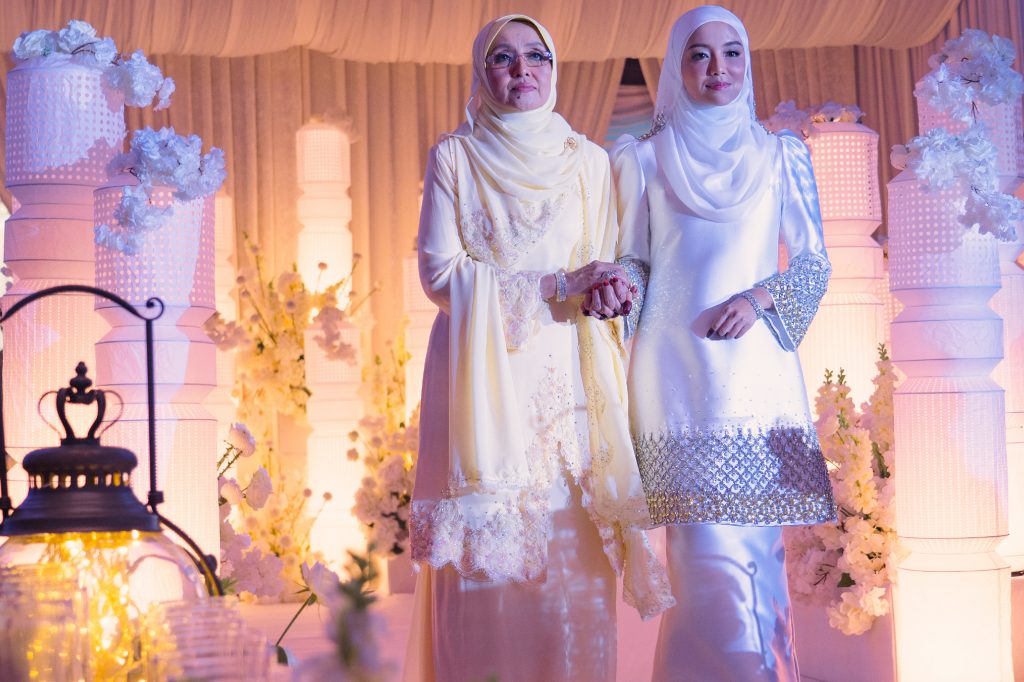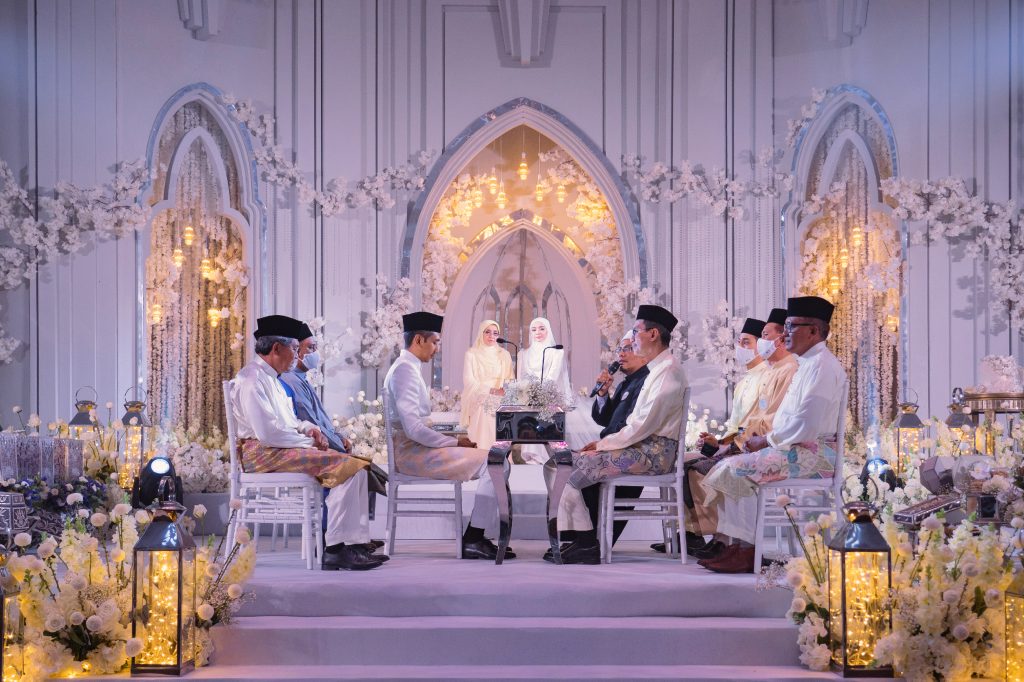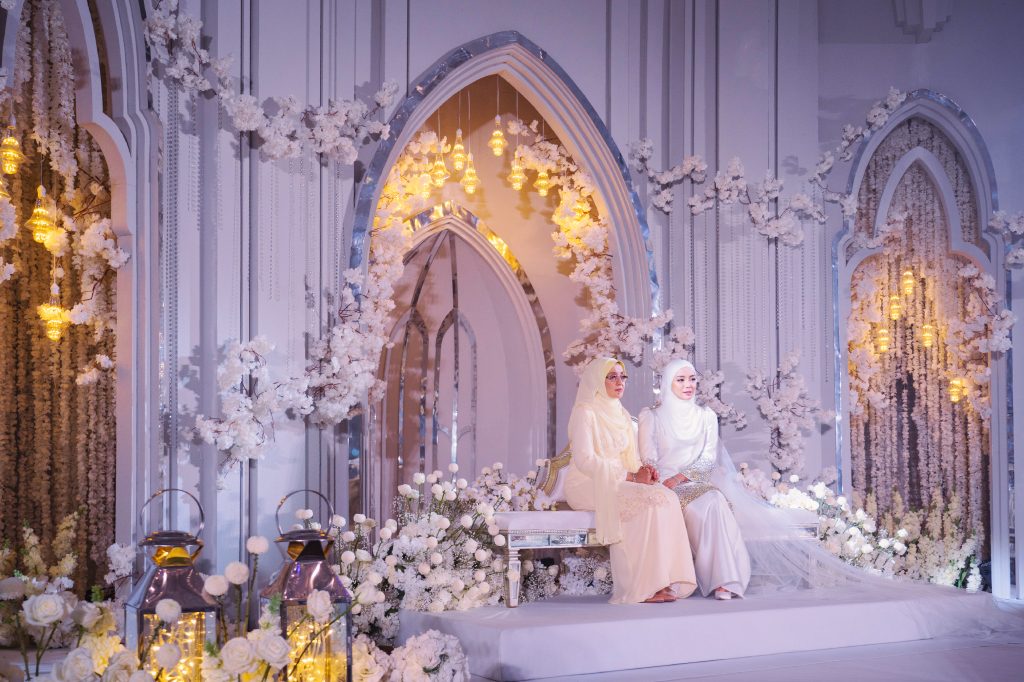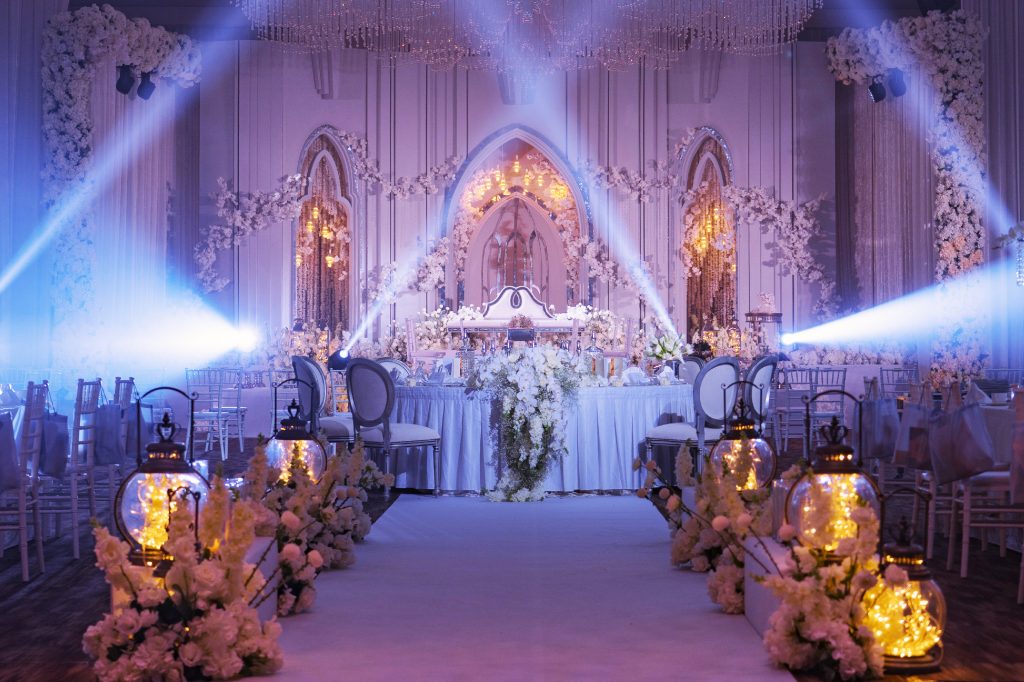 Previous
Next


Imagination is everything. It is a preview of life's coming attractions. 'The Kinabalu', the land beneath the wind. Reka Teemor is so proud to feature the legendary mountain as part of our decor for the happy couple Chamee & Tasha. #tashaxshahmi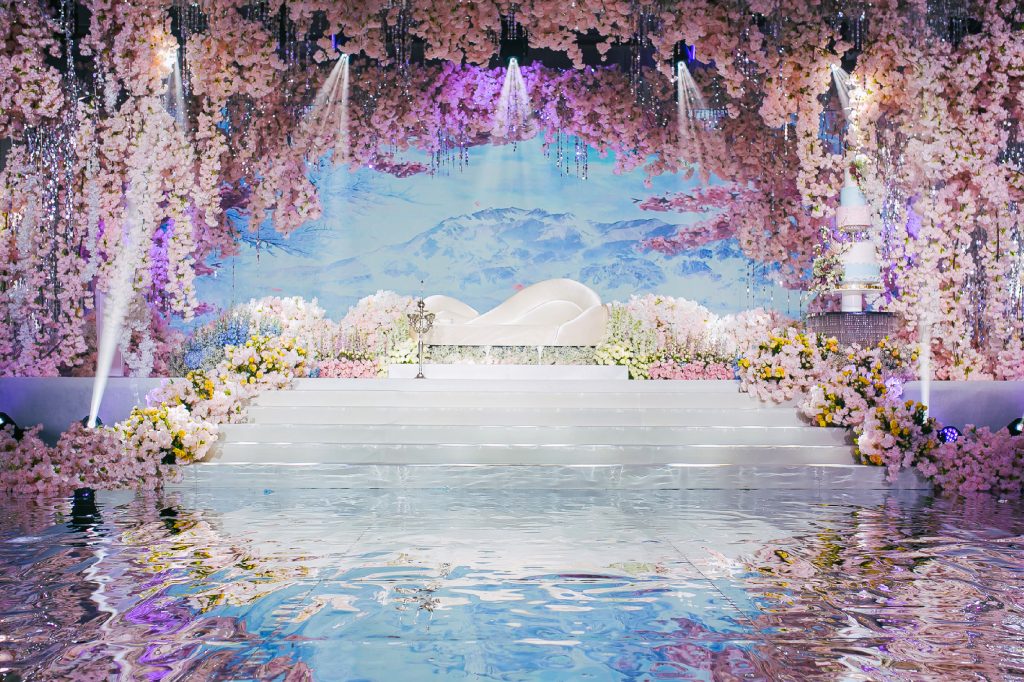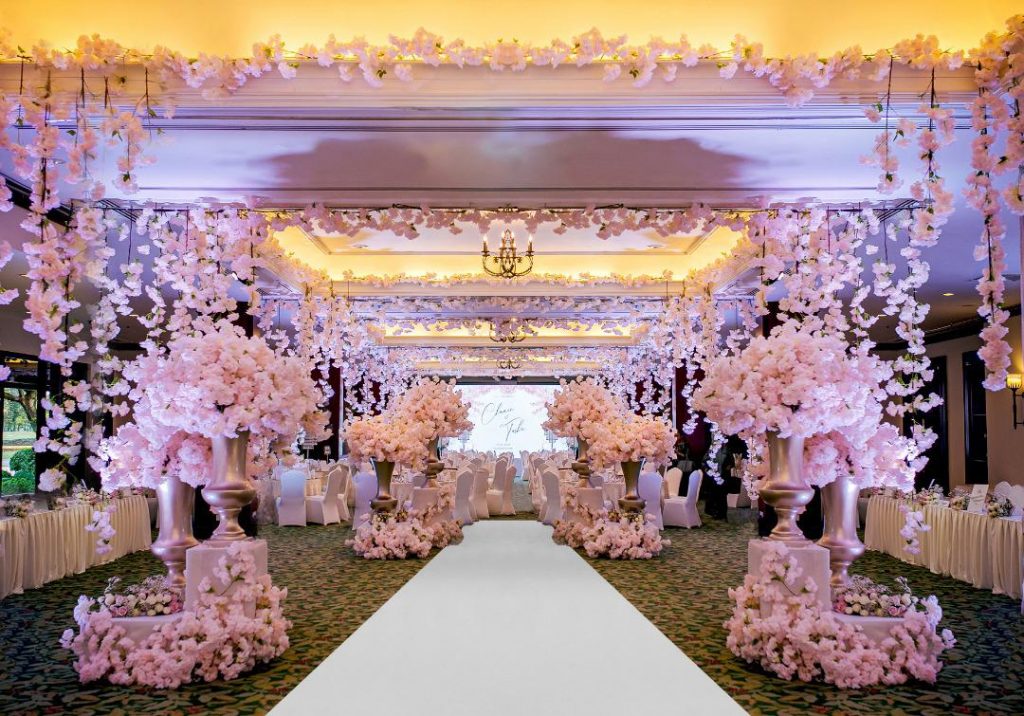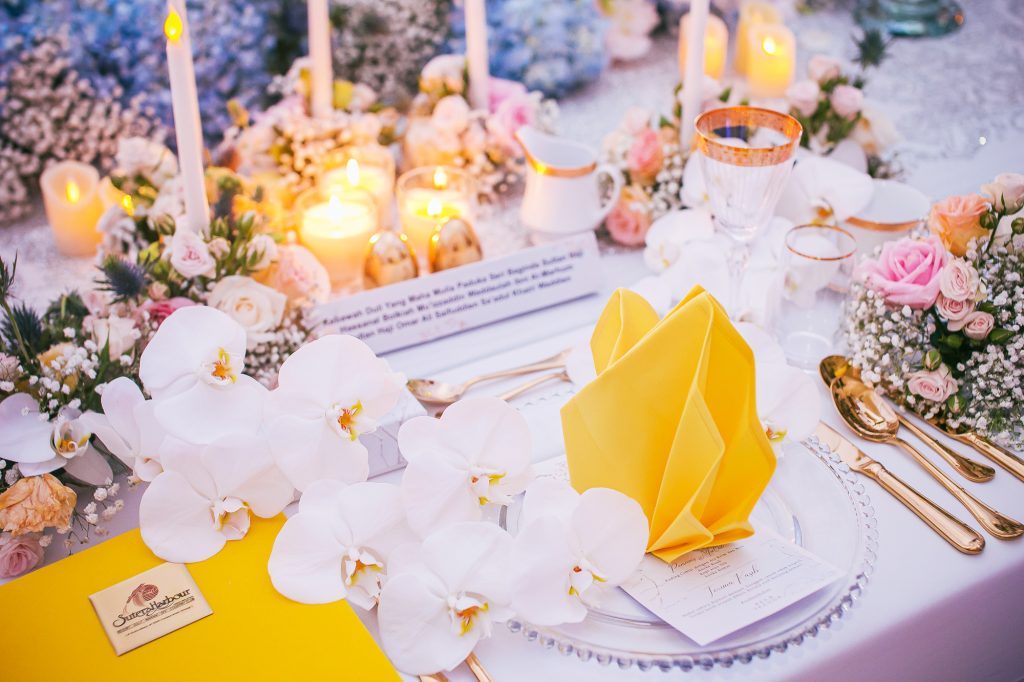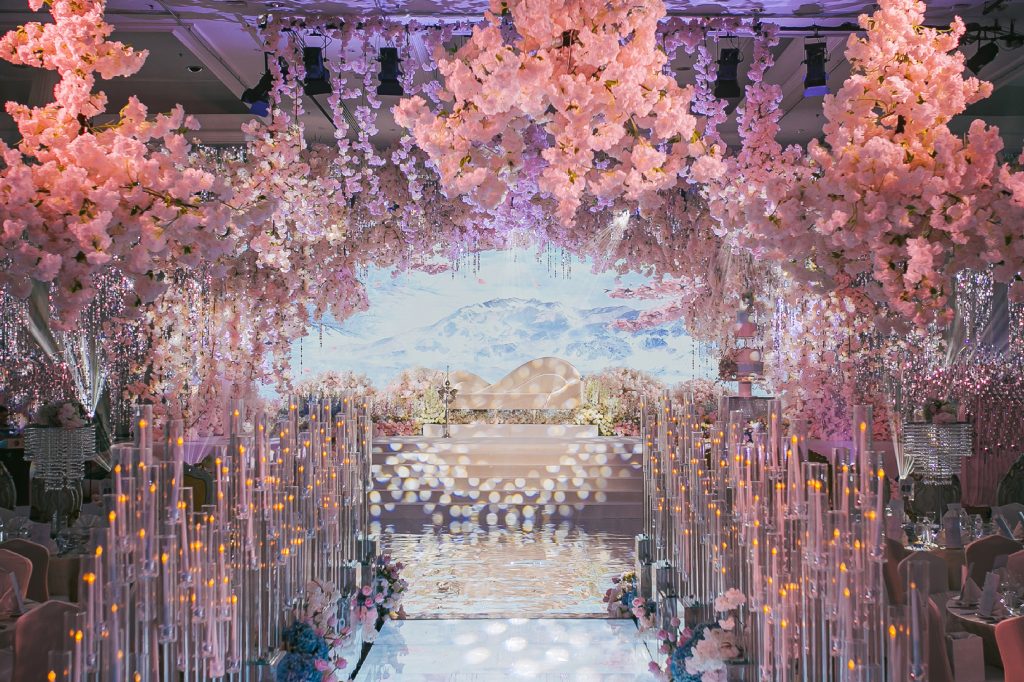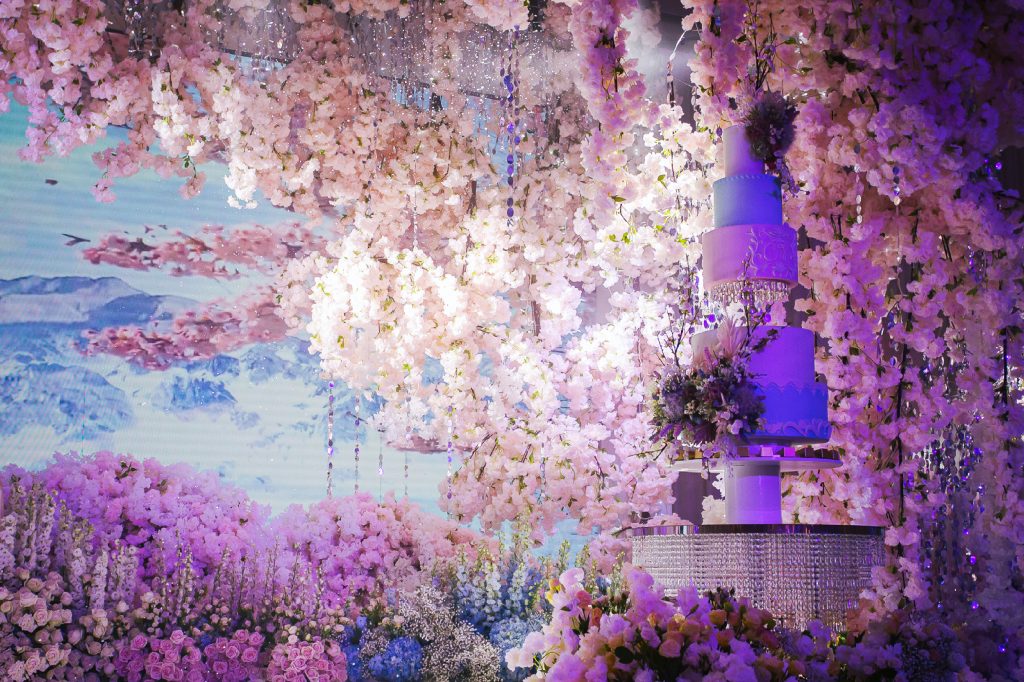 Previous
Next


There is only one happiness in life, to loved & to be loved. 'The Rainforest' is Reka Temoor's tropical wedding for the beautiful couple, Ezran & Ally. #foreverallez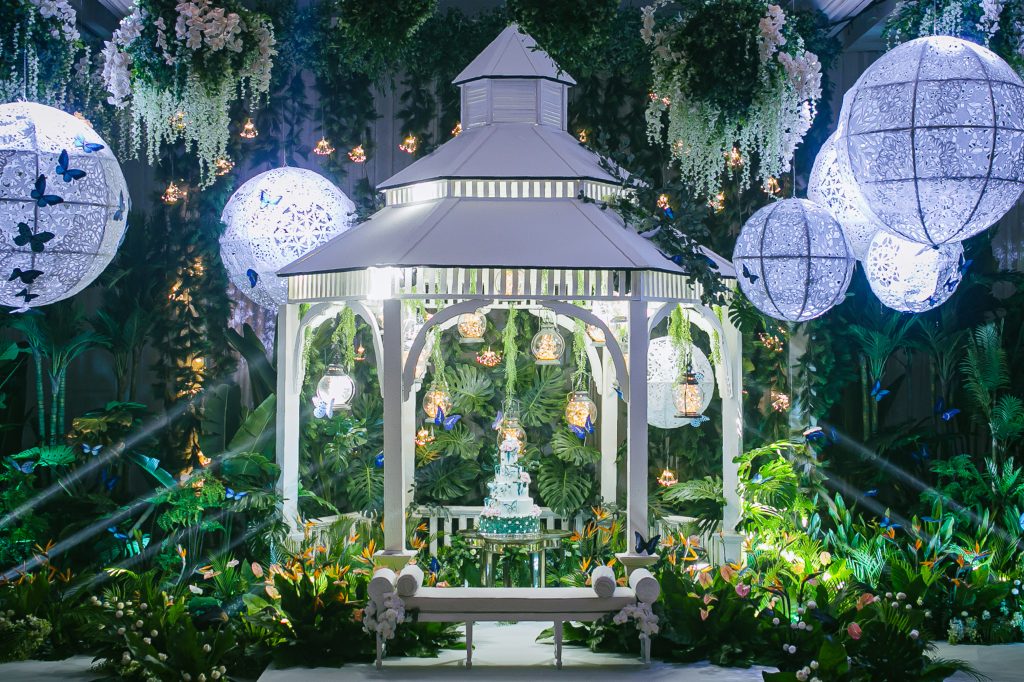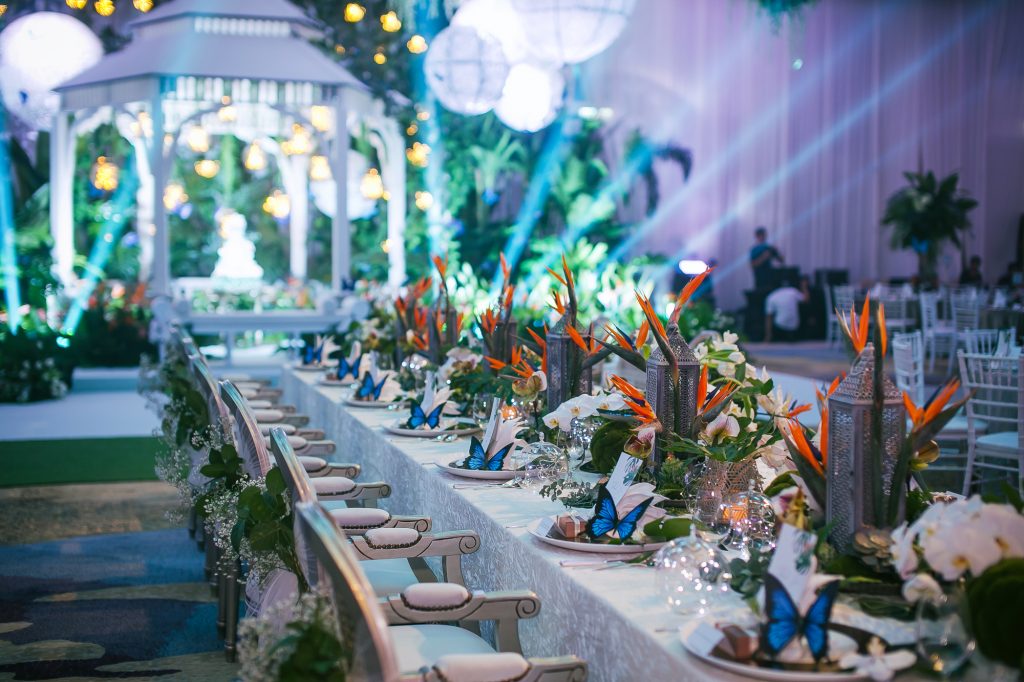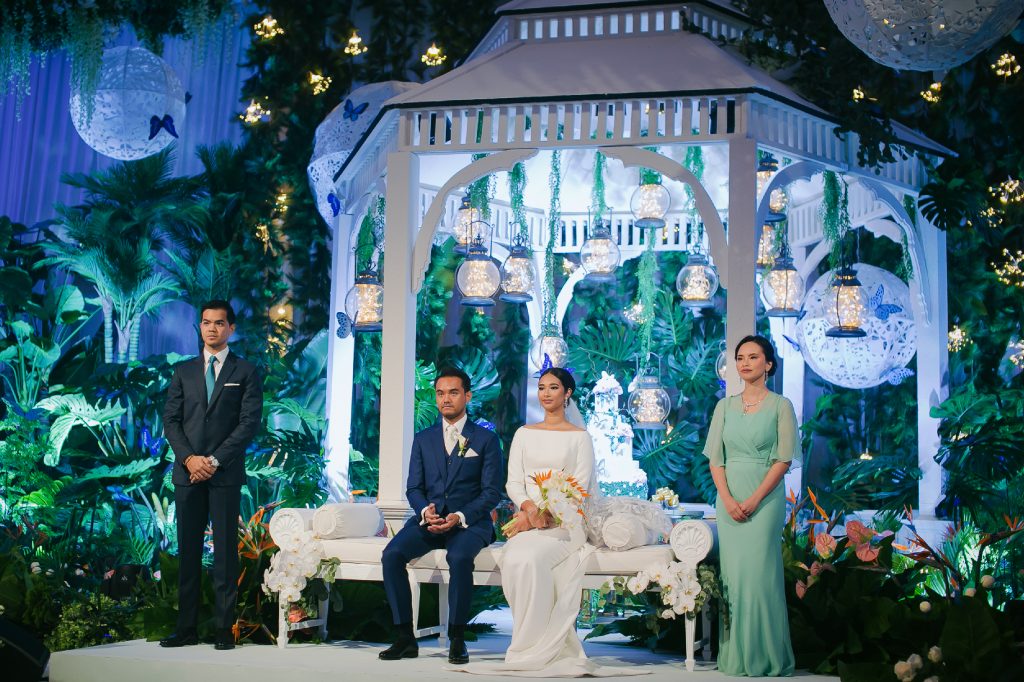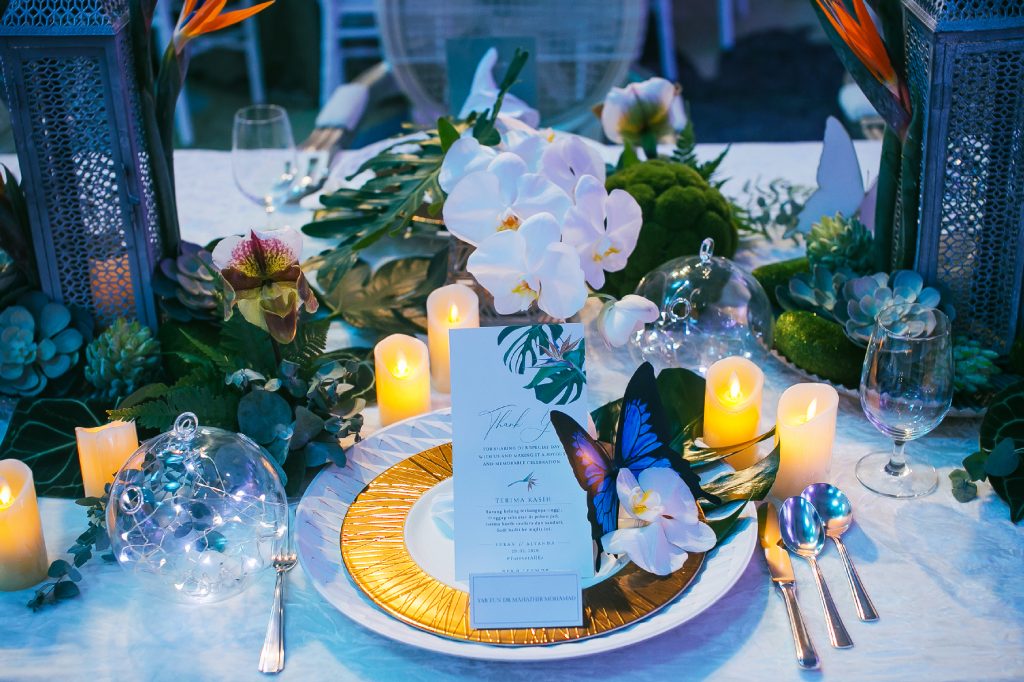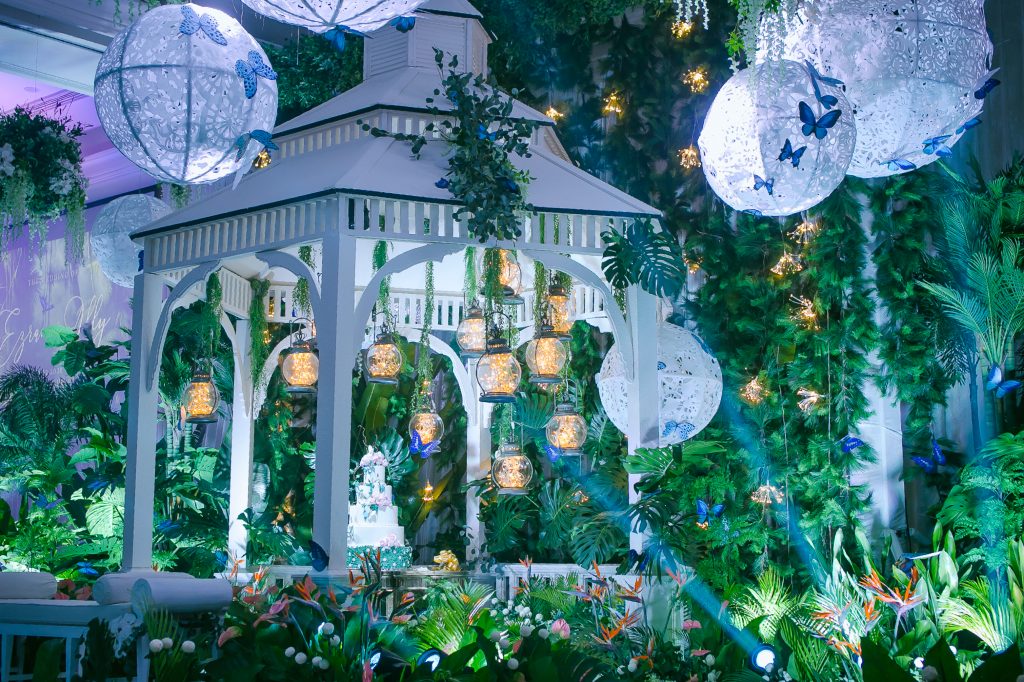 Previous
Next


When it comes to planning a wedding, there are two types of brides. The ones that have no clue on where to begin and what they want, only thing that matters is they get married to the love of their life. On the flip side, there are those that know exactly what they want, from the decorations to their glam team, but these brides have no time to plan and execute their ideas to reality. These are why you should hire Reka Teemor as your wedding planner.
MAINTAIN YOUR WEDDING BUDGET
The misconception that hiring a wedding planner is too expensive is simply untrue. In reality, if you hire an efficient wedding planner in us, you'll save quite a lot in the long run.
Wedding planners are notorious with keeping things within a client's budget. Once a budget has been nailed down, we will advise our clients accordingly to ensure that not only does the wedding not cost a dime more than it should, yet it will still incorporate the important elements the clients desire.
2. TURN YOUR DREAM WEDDING INTO REALITY
Every bride has their own version of a dream wedding, be it a fairytale wedding or an all-country affair. Having a wedding planner by your side from the get go will help them catch your rhythm, familiarize themselves with your pet peeves, learn your favourite things and eventually, lo and behold, see Reka Teemor materialises your dream wedding day.
3. NO BRIDEZILLA MOMENT
As we all know, planning a wedding does not simply come down to choosing your favourite color scheme and the perfect dress to wear. It involves a lot of ideation process, designing, budgeting and coordination. All these while also finding the middle ground to keep both sides of the families happy.
Hiring a wedding planner will see them taking over all these significant yet time-consuming work off your hands. They will make sure that everything goes as planned and in an unlikely event like the ongoing Covid-19 pandemic occur that has affected many weddings, Reka Teemor will save you the panic and stress and manage them for you.
4. THEY'LL BE YOUR KNIGHT IN SHINING ARMOUR
Planned to a tee we may have, but having been in the industry for more than a decade, we have witnessed our fair share of unforeseen circumstances at weddings. As your wedding planner, we will coordinate your special day with utmost care and even help you to juggle all the little details that can make your special day even more magical. If there were any mishap that arises during your wedding, rest assured that your wedding planner will attend to it as quick as lightning. So quick in fact, that some of our bridal couples were not even aware of the issues until after the wedding.
5. ASSIST IN MANAGING YOUR GUESTLIST
Aaaah the guestlist. It's the one thing that bridal couples dread the most. Which is why you should hire a wedding planner. Unsure how many guests to invite? Or where to seat and manage your VIPs? Backed by years of experience dealing with these issues, planners can advise you on how to navigate through your guestlist and manage your VIPs delicately. With Reka Teemor, a dedicated team will be assigned to help manage your guests on your special day.
In Reka Teemor, you'll be sure to get only the best as we consistently strive to be the best. We concentrate on the experiences of everyone involved, be it from tastes and textures, to the smells and sounds. Nothing will get in the way of making everyone happy!

Tidak lengkaplah sesebuah majlis perkahwinan tanpa hiasan gubahan bunga yang indah. Hiasan gubahan bunga merupakan satu elemen yang penting di setiap majlis perkahwinan kerana bunga adalah salah satu elemen yang membangkitkan suasana romantik dan sering di kaitkan dengan cinta. Pelbagai spesis bunga indah mempunyai variasi warna serta aroma yang boleh dijadikan pilihan buat para pengantin dan penata hias majlis perkahwinan untuk dipadankan bersama tema sesebuah majlis perkahwinan.
Bunga Ros
Menjadi kegemaran hampir semua orang, bunga Ros merupakan spesis bunga yang paling popular dan mempunyai banyak variasi warna yang mempunyai pelbagai maksud tersendiri pada setiap warna amnya melambangkan cinta dan kecantikkan. Bunga Ros yang tidak bermusim dan tersedia sepanjang tahun juga merupakan suatu pilihan yang tradisional dan sesuai digayakan pada pelbagai jenis tema majlis perkahwinan. Anda tidak akan tersalah pilihan jika memilih bunga Ros sebagai hiasan bunga utama pada majlis raja sehari anda.
2. Hydrangeas
Kerana sifat bunganya yang halus dan mengembang, ia sering menjadi pilihan untuk jambangan indah pada hari perkahwinan. Anda boleh membuat sususan mengikut kreativiti anda mengikut warna dan cita rasa yang tersendiri. Hydrangea yang paling biasa digunakan pada majlis perkahwinan adalah berwarna putih, biru dan ungu. Ia mampu menambahkan impak futuristic dengan keindahanya yang sungguh menarik. Gubahan bunga Hydrangea dapat memberikan kontras yang hebat dan menjadikan ruang atau dewan majlis kelihatan besar dan memberikan kesan warna yang tersendiri. Jika anda memilih untuk menggunakan Hydrangea Putih boleh mengabungkan warna lain dengan mudah serta kelihatan cantik dan mekar.
3. Peony
Bunga ini juga popular dan sering digunakan untuk dekorasi majlis perkahwinan anda. Bunga Peony yang mekar agak besar dan membuatkan hiasan nampak cantik dan anggun. Bunga ini, yang mempunyai variasi warna yang pelbagai boleh digandingkan dengan mana-mana bunga untuk menyerikan majlis perkahwinan anda. Jambangan bunga yang lebih mekar dan lebat membuatkan bunga ini menjadi pilihan untuk dekorasi majlis perkahwinan anda. Ia mampu menerbitkan hiasan dekorasi yang mewah dengan tarikan tersendiri. Tatarias yang mengunakan bunga Peony ini juga dapat menghidupkan suasana romantis dalam majlis perkahwinan anda.
4. Baby's breath
Jambangan bunga kecil yang menawan ini mampu menambahkan suasana romantik dan ceria tanpa terlalu menonjol di majlis hari bahagia anda. Terdapat pelbagai variasi warna bunga Baby's Breath namun variasi berwarna putih memberikan impak yang melambangkan kesucian pada sesebuah majlis perkahwinan. Bunga Baby's Breath yang bersifat polos dan minimalis lazimnya ditambah bagi melengkapi sesebuah gubahan bunga, akan tetapi Baby's Breath juga boleh menjadi elemen bunga utama pada sesebuah dekorasi. Selain daripada itu, Baby's Breath juga mampu bertahan untuk jangka masa yang panjang menjadikan ia suatu bunga pilihan yang berbaloi.
5. Phaleanopsis
Tumbuhan indah yang berasal dari keluarga orkid ini sangat unik dan mempunya peminatnya yang tersendiri. Phaleanopsis merupakan bunga yang eksotik yang tidak lapuk dek zaman dan mempunyai aura kemewahan. Bunga Phaleanopsis yang melambangkan kehalusan dan kecantikkan membuatkan sesebuah tatarias deko tampak elegan dan mewah. Terdapat ribuan variasi Phaleanopsis yang boleh dipilih mengikut kesesuaian tema majlis anda. Bentuk bunga yang kelihatan seperti rama-rama menambahkan lagi perincian dan nilai kehalusan Phaleanopsis. Di samping itu, bunga jenis ini amatlah tahan lama dan boleh digunapakai berulang kali kerana jangka hayat nya yang panjang jika masih belum dipotong dari akarnya.
6. Lavender
Majlis bertemakan warna ungu menjadi pilihan anda pada masa kini. Lavender merupakan bunga berwarna ungu yang boleh digunakan sebagai gubahan hiasan perkahwinan anda. Lavender memberikan suasana yang aggun and ringkas dalam dekorasi perkahwinan anda. Tema Lavender ini hanya menggunakan satu warna sahaja dan ia boleh kelihatan indah dan cantik jika pandai digubah. Dengan memilih bunga Lavender, dekorasi dewan perkahwinan perlu mementingkan kekemasan dan elemen supaya tidak kelihatan serabut serta menenggelamkan gubahan Lavender tersebut. Jika terlalu padat, dekorasi itu akan kelihatan terlalu bewarna ungu dan tiada highlight pada tema tersebut. Ia, merugikan keindahan hiasan bunga Lavender itu sendiri.
Walaupun terdapat bunga-bungaan yang mempunyai maksud dan simbol yang tersendiri, akan tetapi ia seharusnya tidak menjadi halangan buat anda untuk memilih apa sahaja bunga-bungaan yang diminati sebagai dekorasi gubahan yang bersesuaian dengan tema majlis idaman anda. Hiaskanlah hari bahagia anda dengan bunga-bunga indah yang menyerikan suasana romantik. Di samping itu, layarilah laman Instagram dan You Tube Reka Teemor untuk meilhat pelabagai dekorasi gubahan bunga-bunga yang indah dan elegan sebagai inspirasi. STAY TRUE TO YOUR STYLE
If donning a conventional white dress just isn't your thing, feel free to opt for something that you'll be comfortable in. After all, you're the one who'll be wearing it the whole day. Find white / ivory rather boring? Go for a deep red dress then. Never been a dress person? Perhaps you could go for pants, jumpsuits or rompers. Make it dressy and wedding-appropriate of course! Contrary to popular belief, wearing pants for a Malay bride is nothing new as it goes back to the Puteri Perak's traditional garment. When the garment is made of songket, the ladies will often opt for pants instead of dresses.
2. ASK EVERYONE TO WEAR WHITE, BUT YOU
Ensure you are the main highlight on your special day by being the only odd one out – well along with your partner of course. Choose a coloured outfit that will make you stand out amidst an all-white affair. Step it up a notch by going as far as informing your guests to wear white too. Not only will guests be able to spot the bridal couple from far, the photographs will surely turn out one-of-a-kind beautiful!
3. NO HANTARAN, NO PROBLEM
Some couples prefer an understated, low-key affair, even on their most special day. If you're not keen to uphold the tradition of having several trays of hantaran on your solemnization, we suggest discussing about this with all your elders. Perhaps, they'll be ok to forgo it altogether. While yes, having the hantaran would be nice, but they don't make or break the most important bit of the day; the ijab and kabul.
Having said that, if forsaking the hantaran altogether is frowned upon by the matriarch of the family, maybe you could settle for a middle ground instead – have the hantaran as part of your solemnization day, but make the contents privy from your guests by having them all covered up. It's a win-win situation!
4. SKIP THE TIERED WEDDING CAKE
Yes, they are tall and elaborately designed, but they are almost always just a dummy with only a tiny edible portion anyway! If you love cake and would like your guests to enjoy some delectable sweets, have an ornate cake table with several single layers of different flavoured cakes, along with some of your favourite desserts – some doughnuts, a macaron tower, kuih lapis, anything that tickles your sweet tooth!
5. HAVE A UNIQUE GUEST BOOK
Leave the actual "book" behind and get creative with your guest book! Make it an unforgettable one by having your guests write down their love notes and wishes for you on Jenga blocks or mirrors. Not only are they different, but they make for a great decoration at your new home as well. Keep the Jenga in a frame and place it as one of your displays. The same goes to the mirror(s). Hang them up as part of your decoration.
6. SKIP THE FLORALS, OPT FOR FOLIAGE INSTEAD
Flowers have been associated with weddings for centuries. It seems, a wedding is incomplete without a floral decoration. However, if you're not a fan of flowers and/or would like to remain on the unconventional route, opt for non-floral decorations. Leaves, twigs, wooden blocks and hay would make a beautiful barn-themed wedding. Other options could also be the use of papers, candles, geometrical and crystal elements. We don't deny that flowers make wedding decorations beautiful, we love them as much as the next person, but even we have to agree that flowers may not be for everyone.

It's perfectly normal if you feel bummed out that you had to postpone or cancel your honeymoon plans. We hope some of these ideas will help in keeping your spirits high and hopeful.
1. SIGHTSEE FROM HOME
While you may not be able to travel for the next few months, that does not mean you couldn't explore some of the most beautiful places on Earth. Always wanted to discover the Central Park? There's a virtual tour for that. Supposed to go to Paris? You can watch the Eiffel Tower sparkle in real time. Curious about the smallest country in the word? Tour the Vatican City.
2. SURPRISE EACH OTHER WITH A GIFT
Giving each other a gift shows the love and appreciation that you have for one another. To keep things light and pressure-free, may we suggest setting a budget on these gifts? Not only will you make your partner's day with your thoughtful gift, but should you choose to keep it local, it will also help the local artisans and small businesses to stay afloat during these challenging times.
3. COOK A THEME
Say you were supposed to go to Paris for your honeymoon. Rather than enjoying your crêpe while walking along the Seine, whip them up at home. In fact, why not make it a day of solely French cuisines? Vegetarian croque monsieur for breakfast, niçoise salad for lunch. Renowned chefs are generous enough to share their recipes all over the internet, from Gordon Ramsay to Massimo Bottura. Spend some time watching them and you'll surely be inspired!
4. HAVE A MOVIE MARATHON
Pick a theme and watch as many as you can. With a bowl of popcorn each of course. Some theme choices we recommend:
Actor – Julia Roberts (Erin Brokovich, Notting Hill, My Best Friend's Wedding, Pretty Woman)
Genre – Travel (The heartbreaking yet beautiful love story between Ethan Hawke & Julie Delpy in the "Before" trilogy across Vienna, Paris & Greece)
Language – Hindi (3 Idiots, Rang De Basanti, Swades, My Name Is Khan)
5. GET OUT OF YOUR COMFORT ZONE
Being stuck at home together is a great opportunity for you to try something that your partner enjoys, but you don't. It is not a competition on who's better at it, and it is likely that you'll still dislike it for the rest of your life, but hey, it is not fair to judge something without even trying it, right? Who knows, you might just end up finding joy in doing it together post Covid-19. She likes playing video games but you rather tend to your house plants? Well, take a break from your green friends (in any case too much watering is never a good thing) and battle a few rounds of PUBG with her. The only thing you'll lose is some pride anyway! In return, have her make friends with your greens after.
6. HOST A CHOCOLATE TASTING… FOR TWO
If you and your spouse are both chocoholics, have an at-home chocolate tasting to discover all the deliciousness that chocolates have to offer. Have at least six different types of gourmet, local and imported chocolate bars with varying cacao percentages. Find printable tasting notes and guidelines online to print out in advance. Make it a whole mood by pulling out a nice table cloth, lighting candles and playing some romantic music in the background. It will be a date night like no other. Not a fan of chocolates? (We're totally judging). At-home cheese tasting then!
7. RECREATE SPA DAY AT HOME
Having a spa day is high in most newlyweds' honeymoon plans as they wish to detox their body and mind from the intensity of wedding planning. An at-home spa day may lack some luxurious pampering, but it could be uniquely romantic. Learn some proper massaging techniques on Google or YouTube, then take turns at testing your masseuse skills with your partner. Complete your day by resting on your back with face masks on while sipping homemade lemon water. Blissful!
8. UNPLUG
While it might be tempting to constantly keep up with the news about the ongoing Covid-19 pandemic and scrolling through your phone to not miss out on your friend's latest postings, it is important to disconnect from your devices now and then. Enjoy the company you have, be it by continuing to get to know about each other, reading a book while she works or playing board games together. Before you know it, you'll be more relaxed, less on edge and more in love.
9. CAMPOUT IN YOUR LIVING ROOM
Make s'mores and tinfoil dinners in your oven. Then, set up a fort or tent in your living room, and don't forget to pull out the sleeping bags! Lay out the snacks, play cards and you've just transported yourself to your first campout ever post marriage.

Having planned your dream wedding for a year (or for some, longer than that), it surely must be disappointing when you're forced to postpone your wedding day when it is only a few weeks away. All due to the outbreak of Covid-19 that saw Malaysia implement a Movement Control Order for at least a month. To help those affected by this, we've shared our thoughts in hope that it will help you maneuver through these unchartered waters like a champion.
1. INFORM YOUR GUESTS
As soon as you have officially decided on the postponement of your wedding, notify all invited guests that your wedding is postponed. If you've hired a guest management company for your wedding, they'll be able to disseminate the information to your guests on your behalf. Once you have a new date set, send them the new invitation.
2. FIND A NEW DATE
Speak with your wedding planner and venue to gather the available dates. Select 2-3 dates that would work for all of you. That said, you may want to consider the schedule of key family members as well, as you do not want them to miss out on your special day.
3. CONTACT YOUR VENDORS
Firstly, inform them that you've decided to postpone your wedding. Then, discuss with them on their postponement clauses and their available dates to reschedule. Find the best date option that work for you and your vendors at minimal cost.
4. RETHINK THE DETAILS
Once the crucial matters have been sorted out, you can take a breather and take it slow and steady. Having more time in your hands does have a silver lining. It gives you the opportunity to really evaluate every decision you've made from the moment you got the ball rolling.
Yes, the whimsical garden theme was your choice, but does it go well with your wedding dress? Do you still love the hand bouquet design you told your florist/planner to proceed with? If you could do it completely differently, would you still make that same choice?
5. (RE)PLAN YOUR HONEYMOON
If you're postponing your wedding, it is highly likely that you'll be postponing your honeymoon as well. As you're making the necessary rearrangements, this period of pause gives you more time to research more on things you and your future husband could do during your honeymoon. Or if you're able to recoup most of your honeymoon-related expenses, you could also consider another destination, and you might just get to tick off your traveling list.
We hope this helps give a bit more direction during this confusing and stressful time. You may have to wait a little bit longer for your big day, and it may look a little different than you had in mind, but in the wise words of Maria Forleo; "everything is figureoutable". Plus, this is all temporary. What's most important is that the party is still on!

As we are all aware, a lot of weddings have to be postponed due to the Covid-19 pandemic. The Movement Control Order (MCO) may have forced many to be quarantined at their homes for when their original wedding date was supposed to be, but that doesn't mean you couldn't celebrate it. Make it a memorable one regardless!
WRITE A LOVE LETTER
Write a love letter to each other on what would have been your wedding day. You could mail it to each other to read instantly, or to make it more meaningful, keep it to open on your new date. Perhaps, you could even share what you both wrote with your wedding guests to reflect on this time you are going through.
2. HAVE A MINI PARTY
Thanks to technology, not even being on quarantine can stop one from having a party. Get your family and friends (aka your wedding party) over on FaceTime, Hangout or Zoom. Dress up and catch up with everyone who was meant to be there on your wedding day. Have a good laugh talking about the possible would-haves had you got married on your original date.
3. DRESS UP
Like it is your wedding day! There are no rules that say you can't put on your wedding dress before your actual wedding day. So yes, put some music on, get dressed, have your significant other do the same, walk around the house in it and most importantly, take some funny photos with those you're quarantining with as mementos.
4. HAVE A DATE NIGHT
There is no reason why you can't make this day a special one that you'll remember forever, and this will be one for the books because you'll be having it virtually. Put on your best clothes, set the table, and enjoy each other's company over your favourite meals. Appreciate that you have him/her by your side, knowing that one day in the future, you will get to spend the rest of your lives together.
5. PLAY YOUR WEDDING PLAYLIST
Most couples have their own personalised playlist that reflects the love that they have for each other on their wedding day. Well, play it on your original wedding date, on a loop if you want to. Better yet, let loose and dance to it. Make a video and post it on TikTok to celebrate it with your friends.
6. EAT CAKE!
Well, what's a celebration without a cake, right? Order your favourite, or channel your inner Ina Garten and bake one. Cut the cake, enjoy it, record it and share it with your loved ones to let them know that staying home does not stop you from celebrating the day you're meant to get married.
We know it is not easy having to postpone your wedding. Whatever you do, and however you choose to deal with it, remember that love always win. One day, in a not so distant future, you will get to walk down the aisle and become a husband or wife.

As Covid-19 continues to spread throughout Malaysia and the rest of the world, a lot of weddings have been impacted, forcing many couples to postpone or cancel their wedding plans. Admittedly, it has been a stressful few weeks for our dear clients, our amazing vendors and for all of us at Reka Teemor.
As we navigate this unchartered territory, we strive to stay as updated as possible with the latest news from the relevant bodies and our local and national regulations. Simultaneously, we continue to reschedule and re-plan for all our affected clients. And to our clients who may not be affected, fret not, we are still planning and designing for your special day!
With that spirit in mind, we encourage all unaffected couples to keep planning your wedding. Of course, the circumstances are a bit different than they were two weeks ago, but that does not mean you should hold off on your planning.
SECURE THE DATES
As we have been rescheduling new dates for our couples, 2020 dates are filling up very fast. In other words, to avoid disappointments, if you plan to get married later in the year, or even early next year, get your venue and vendors booked!
MEET WITH POTENTIAL VENDORS
Virtually, of course. Establishing a good rapport with a wedding vendor is important to ensure positive wedding planning experience. Be it using FaceTime, WhatsApp or Zoom, the vendor will be able to consult you effectively.
HIRE REKA TEEMOR
Not to toot our own horn, but if there was an example of why you need a wedding planner, well, the situation we are facing is it. We save our clients the hassle of communicating and rescheduling with their vendors themselves, as that's what wedding planners are for. We deal with that for them. On top of that, wedding planners are able to be the sounding board in guiding their clients in times of crisis.
If you didn't have a wedding planner, or at the very least, a coordinator, now is the time to secure one for your big day!
NAIL DOWN YOUR GUESTLIST
Unless the ongoing pandemic takes a longer time to contain than expected (God willing it will not), this is a great time to identify who you're inviting to celebrate your special day with you. If you're having more than one event, as is the usual case in our country, determine the final number for each event.
Having said that, since no one knows how long Covid-19 will affect us socially, perhaps you may want to consider having an "essential" guestlist as well, in case big gatherings are limited on your wedding day.

Be that couple in Reka Teemor dreamland. Farah Nabila & Amirul, your wedding day may come and go but may your love forever grow. #fawaaxamirul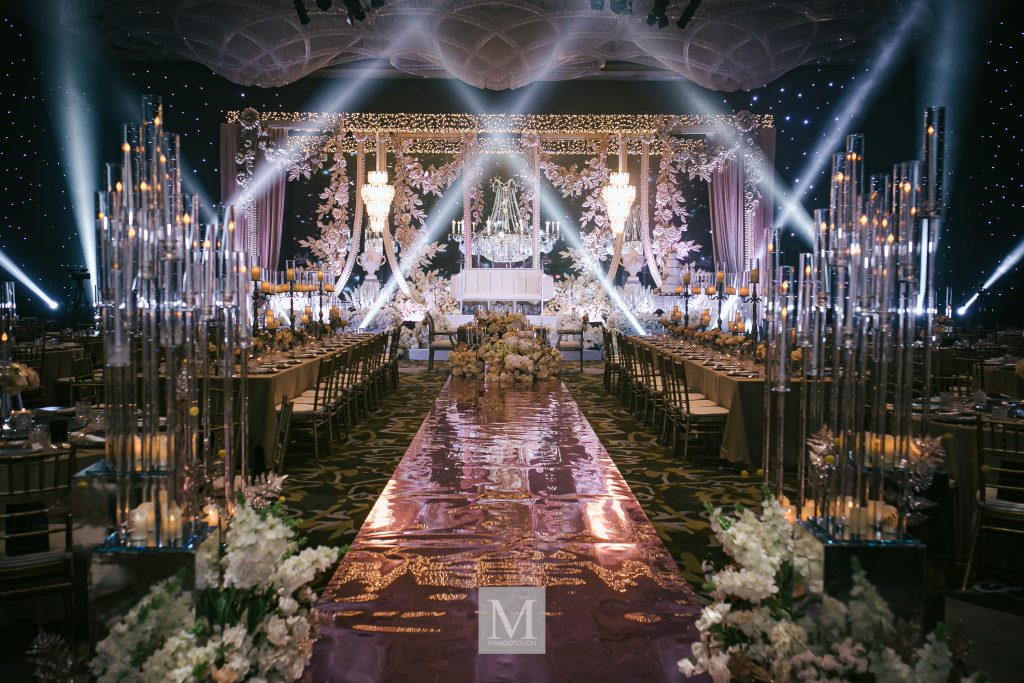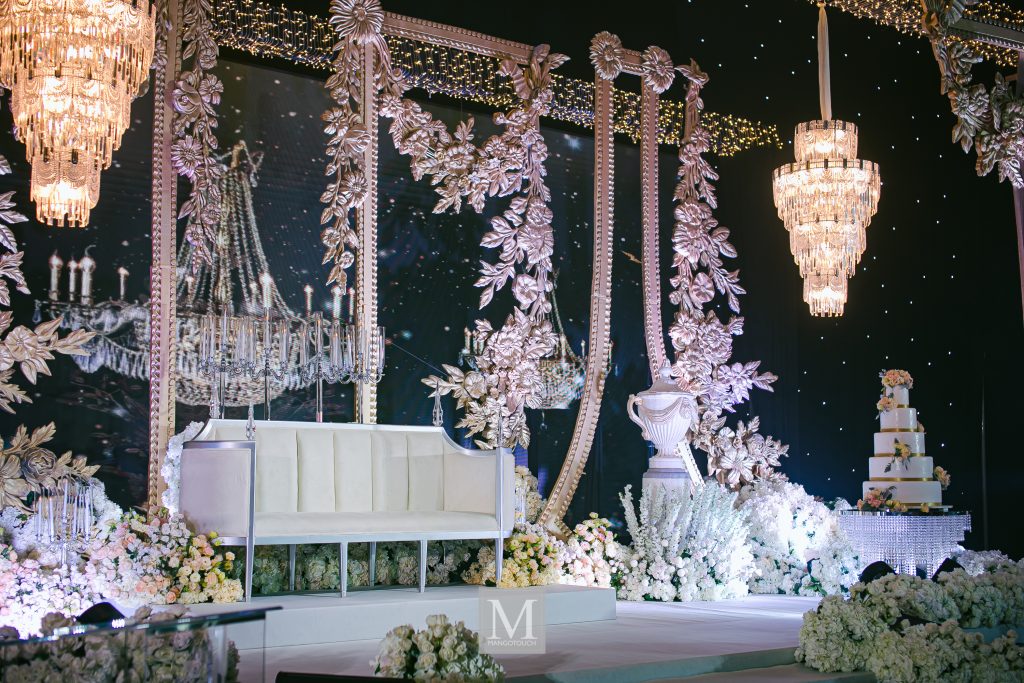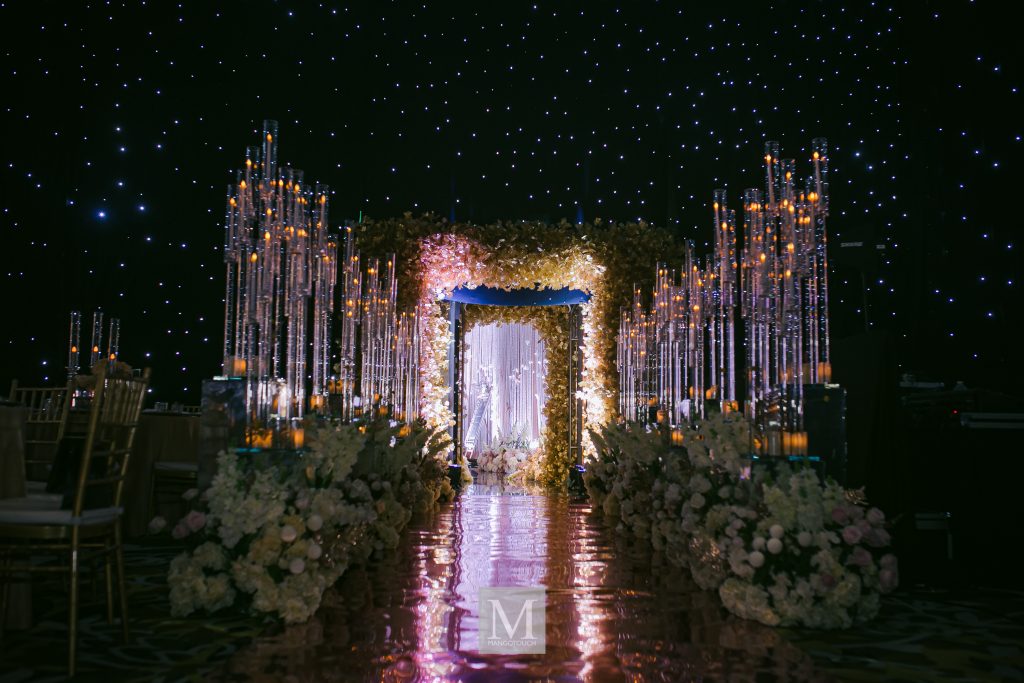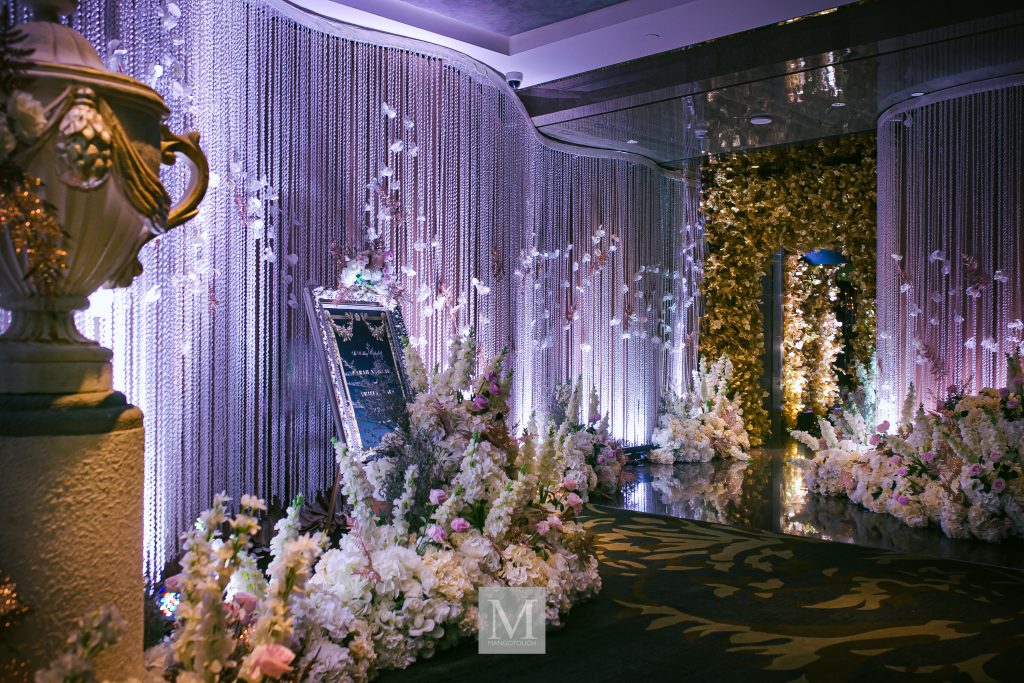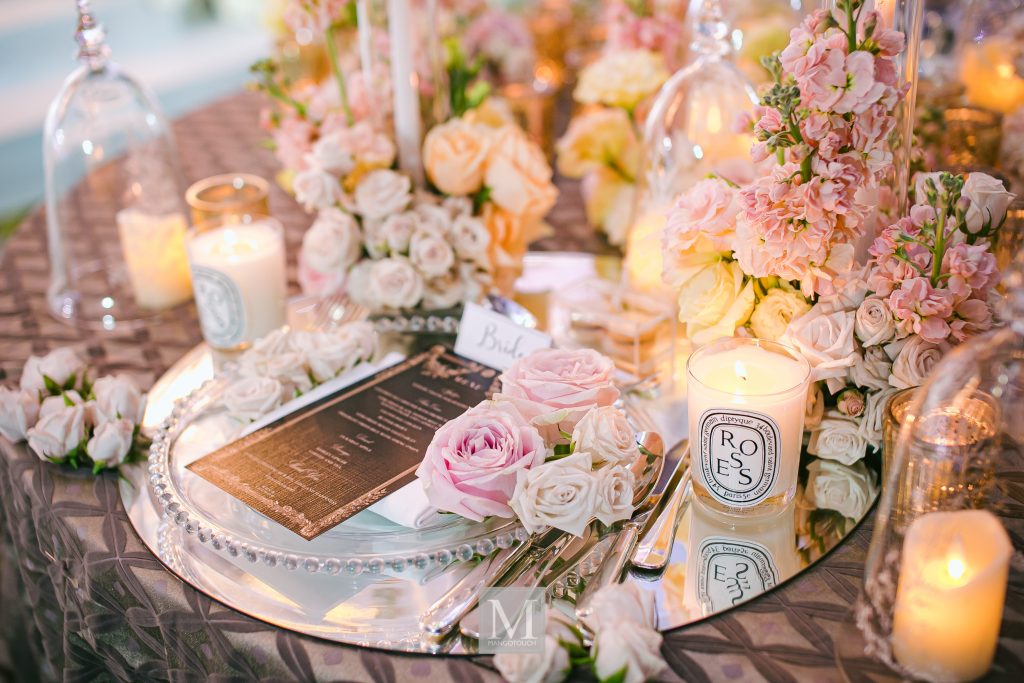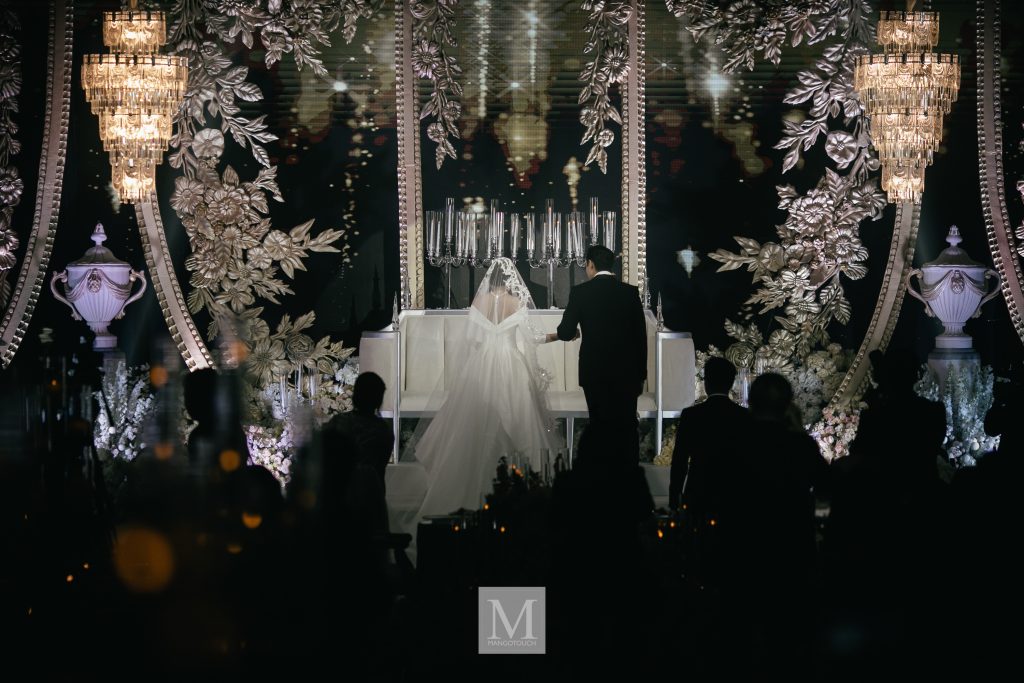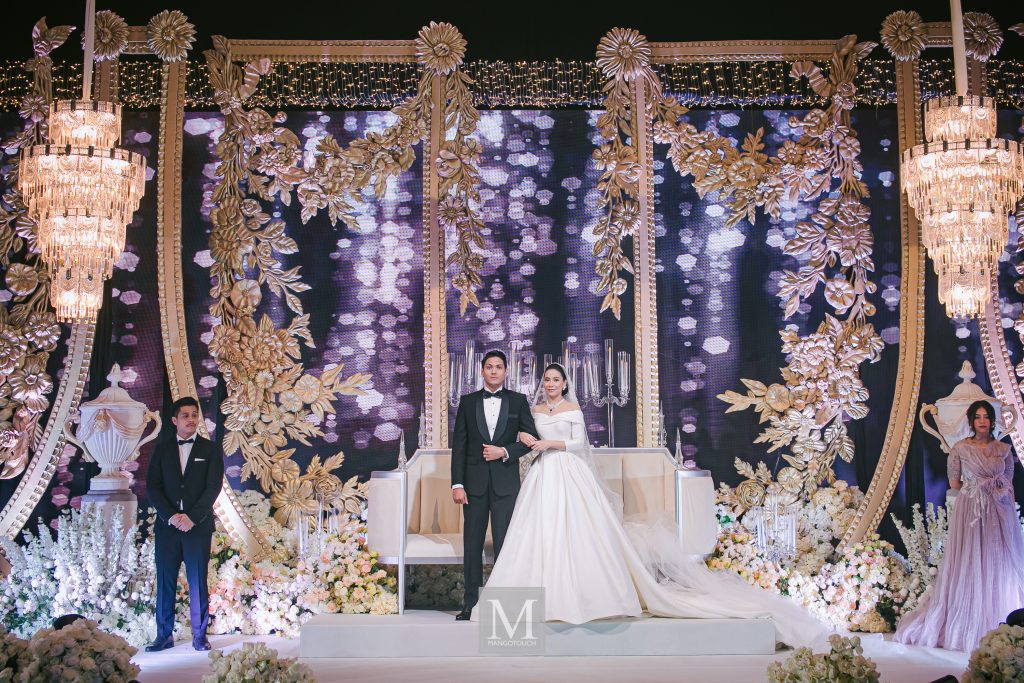 Previous
Next


Inspired by the theatrical life of Elly Mazlein. A night of glowing crescent amongst the twinkling stars and fluffy clouds. Reka Teemor proudly presents 'To the Moon and Back' for #nikahazlanellymazlein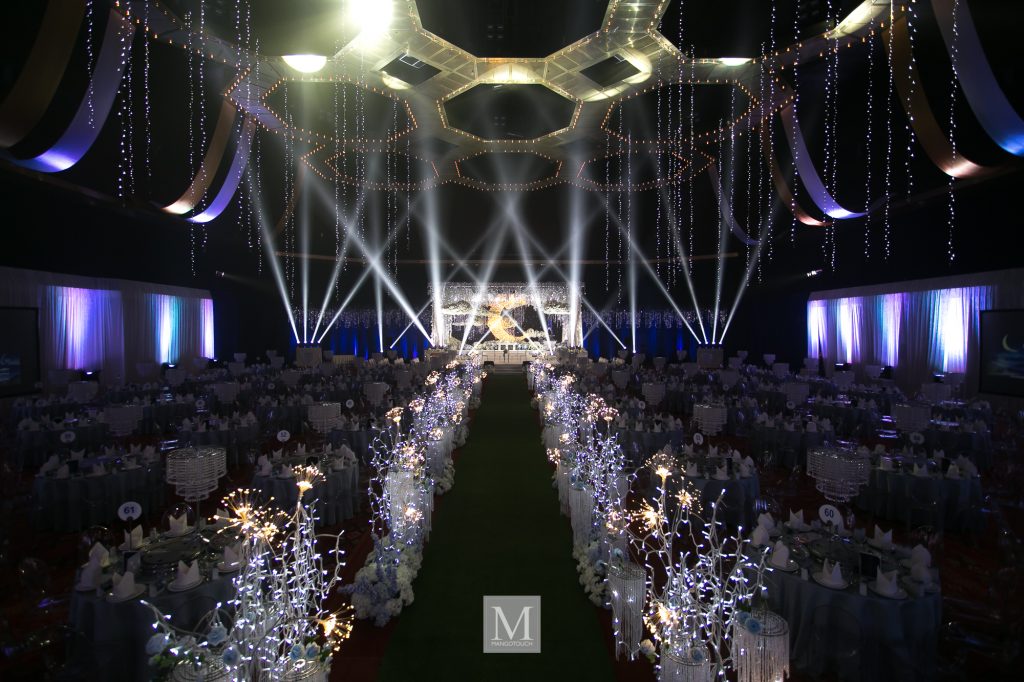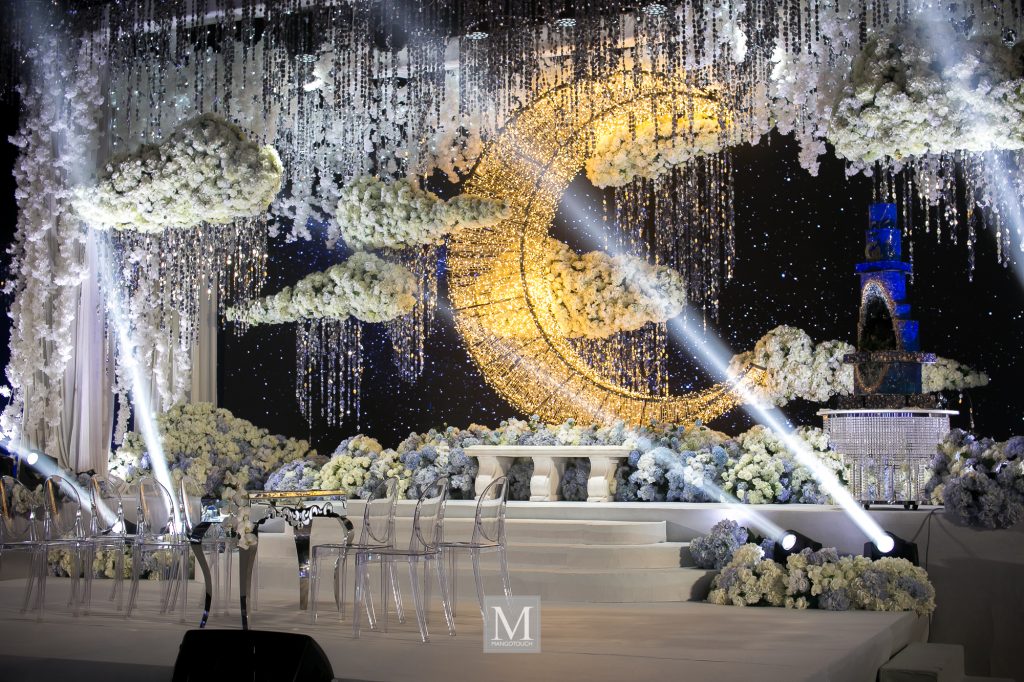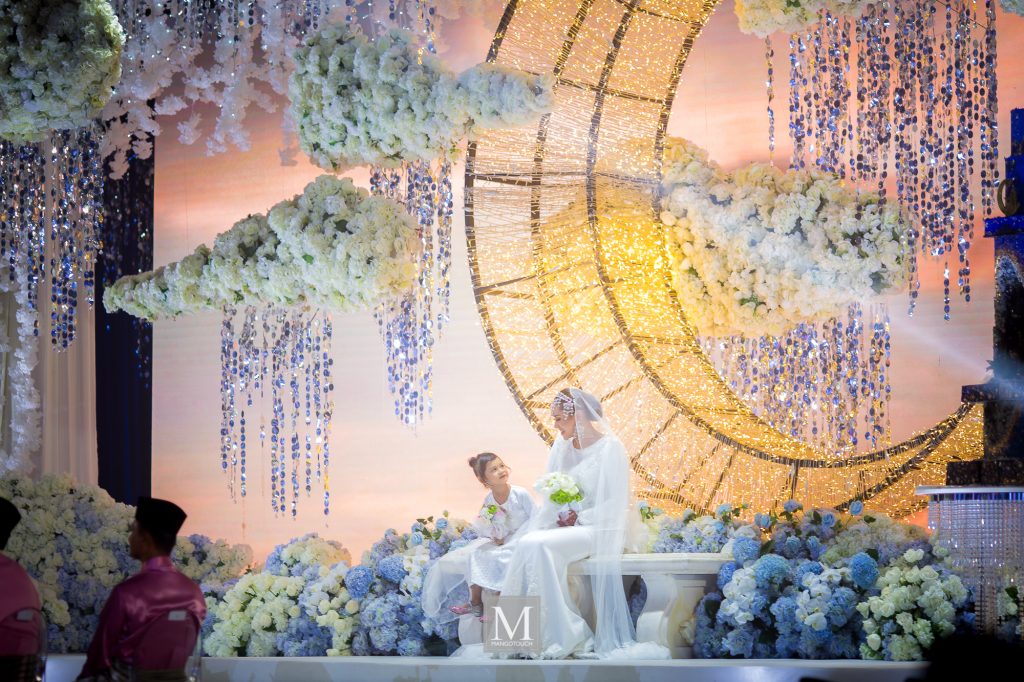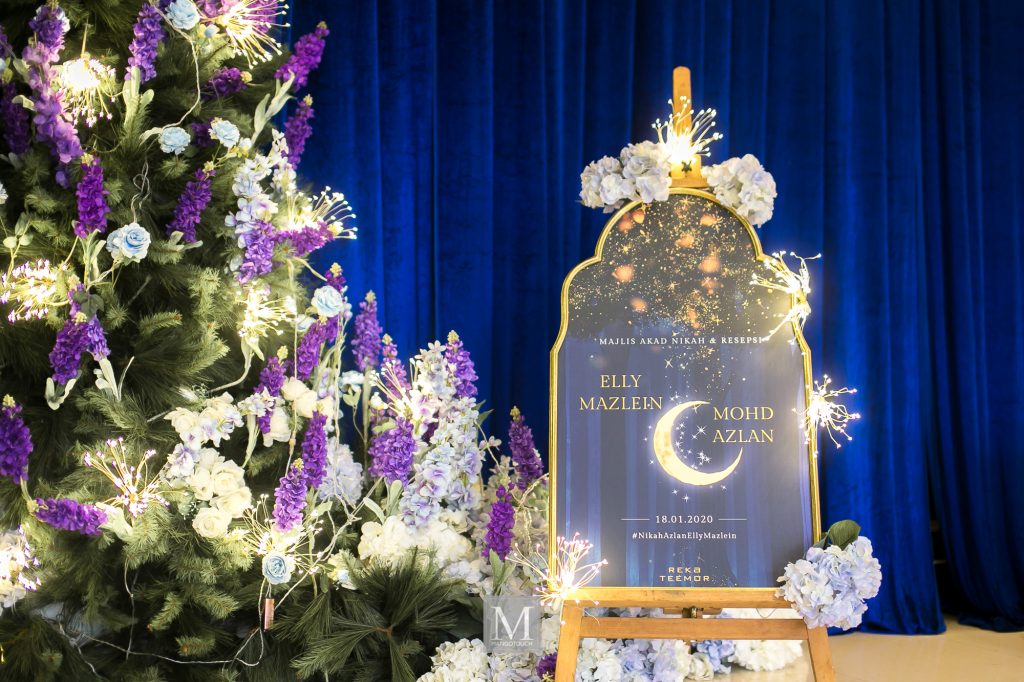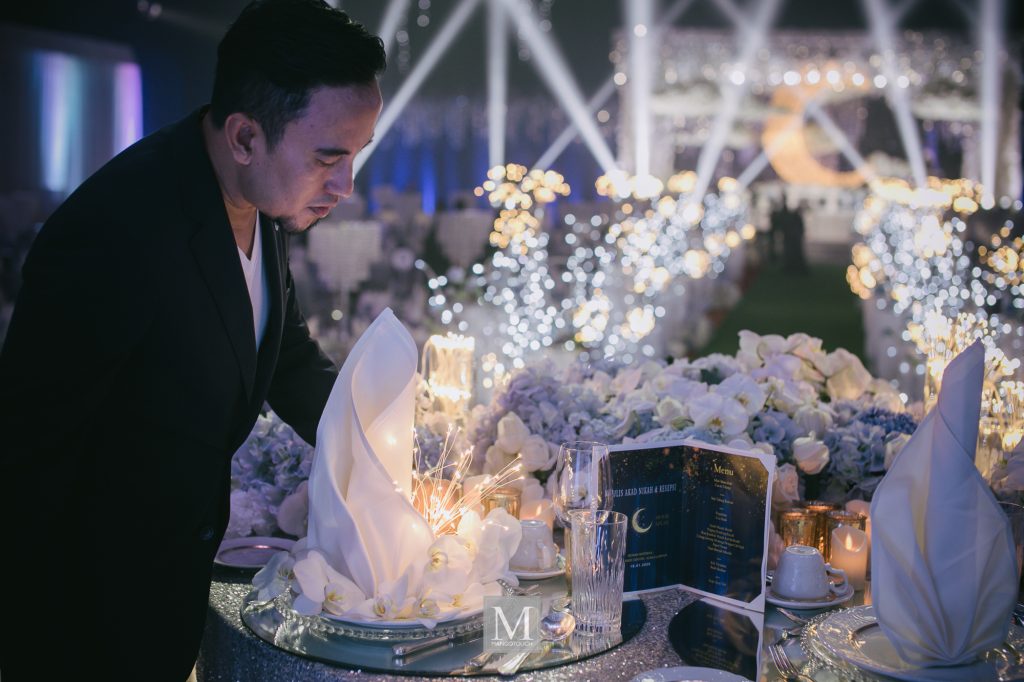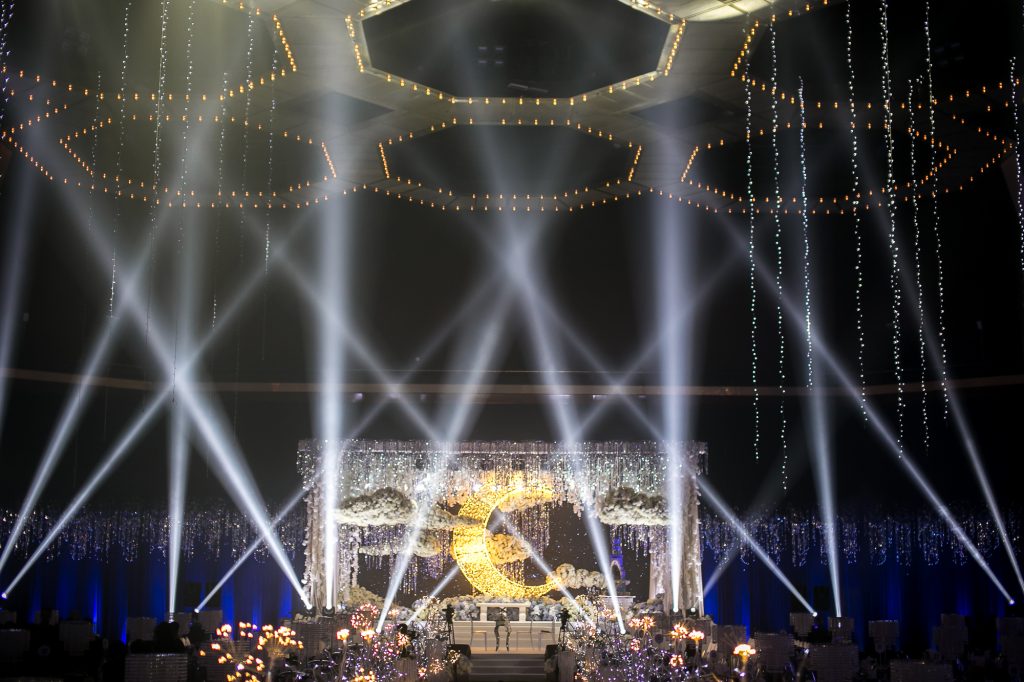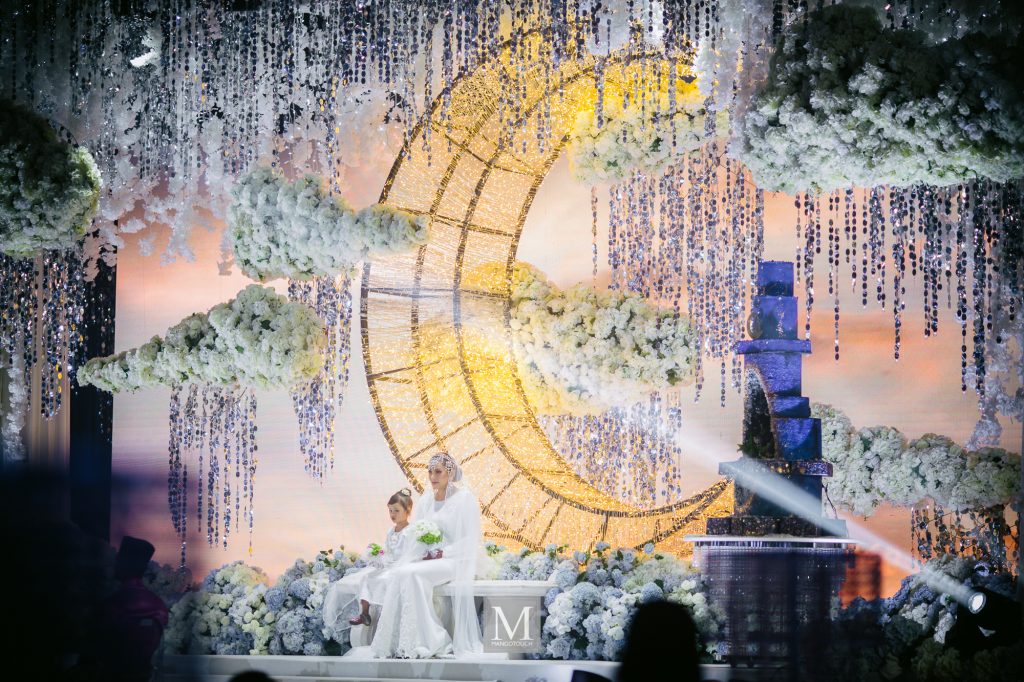 Previous
Next


Wishing you more love than you ever imagined in the years to come.
'Garden of Eden' for the beautiful bride Mastura and charming Azlan.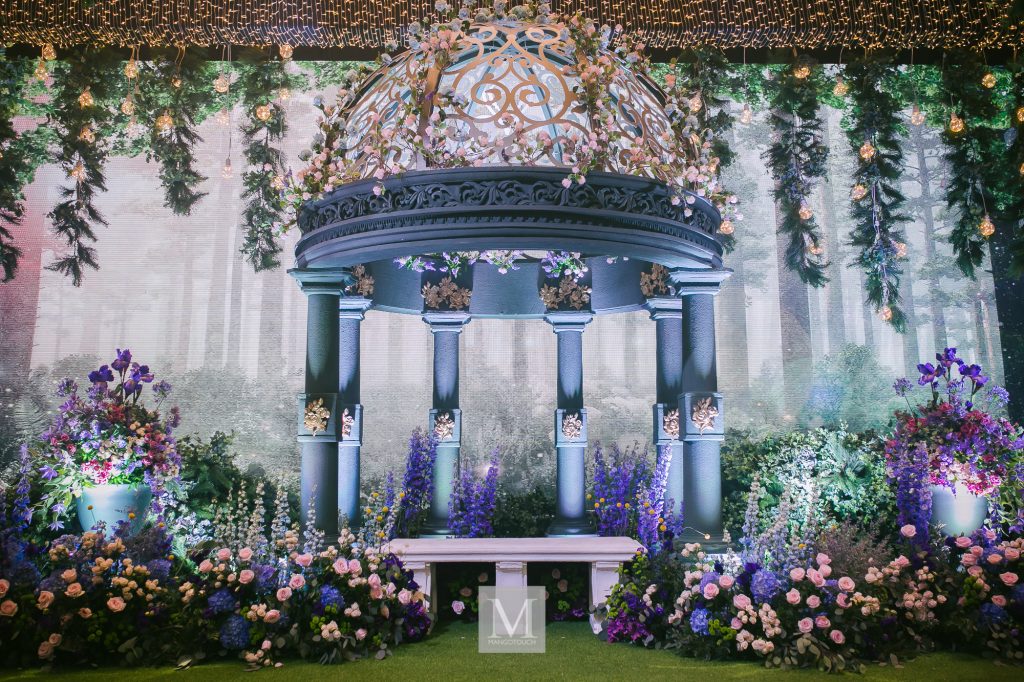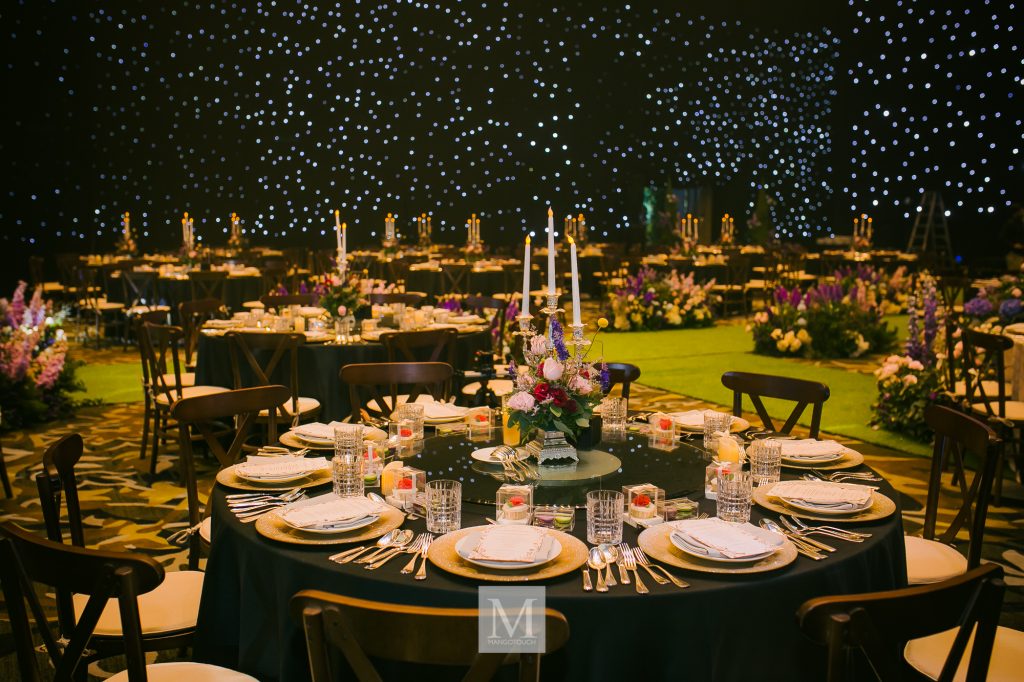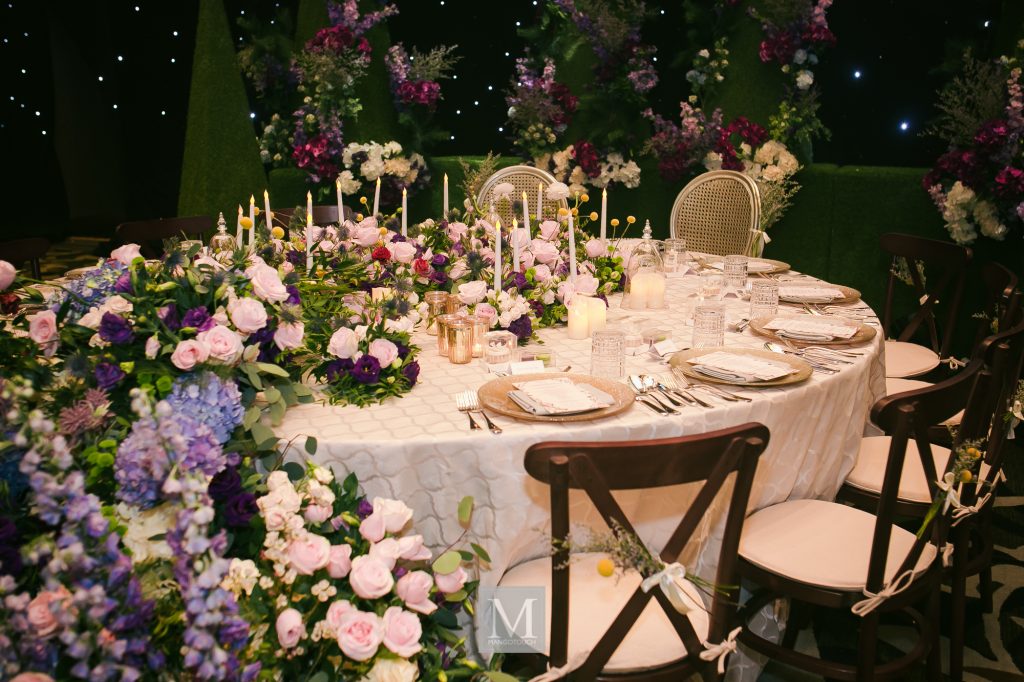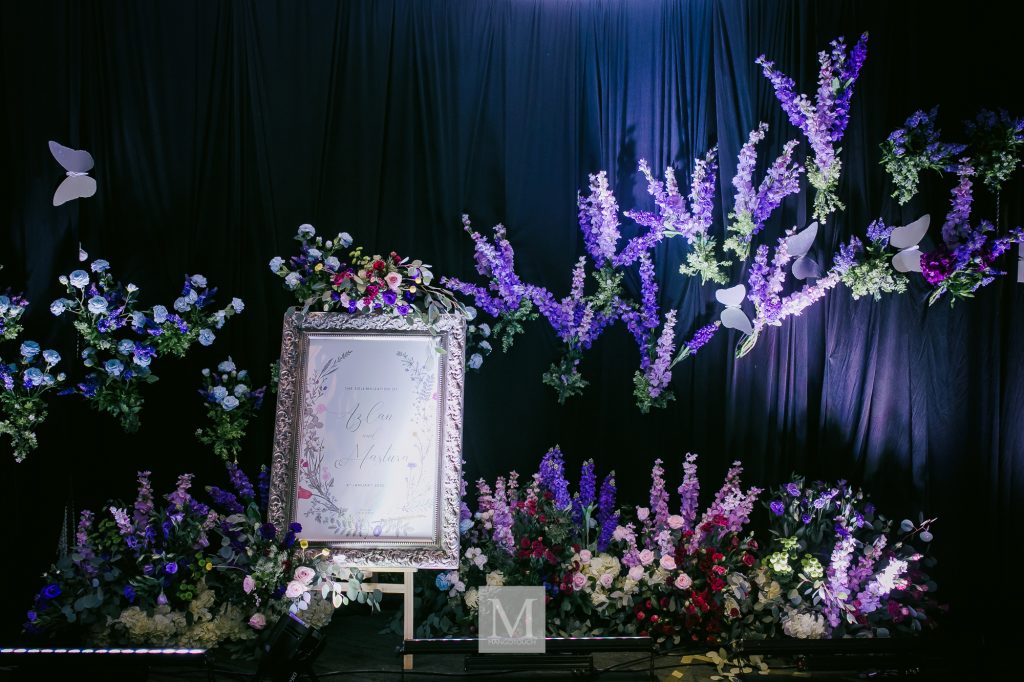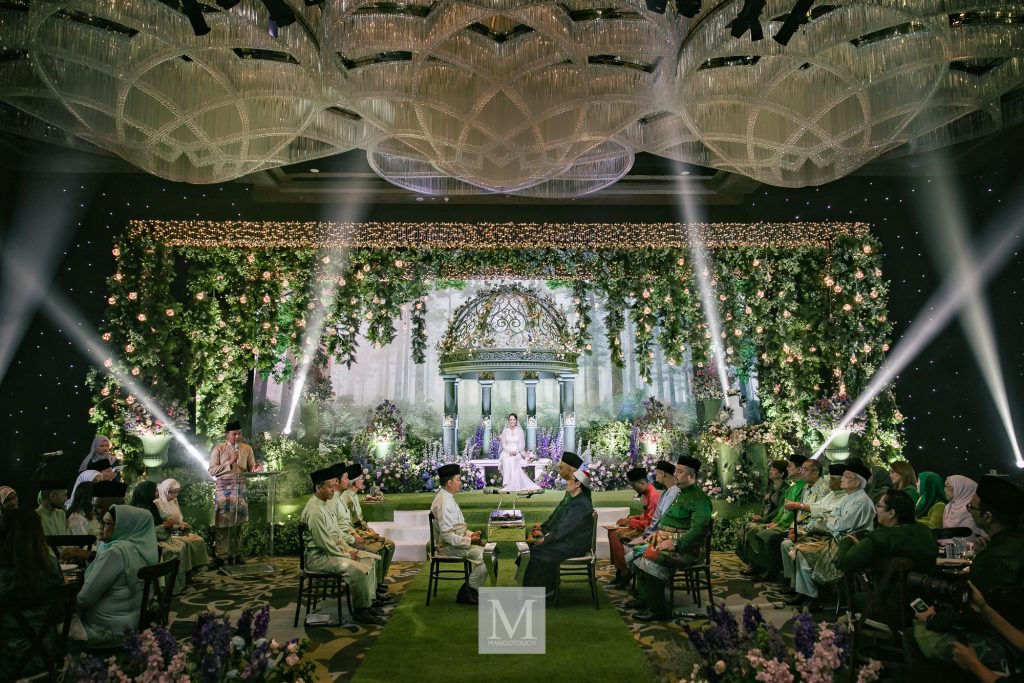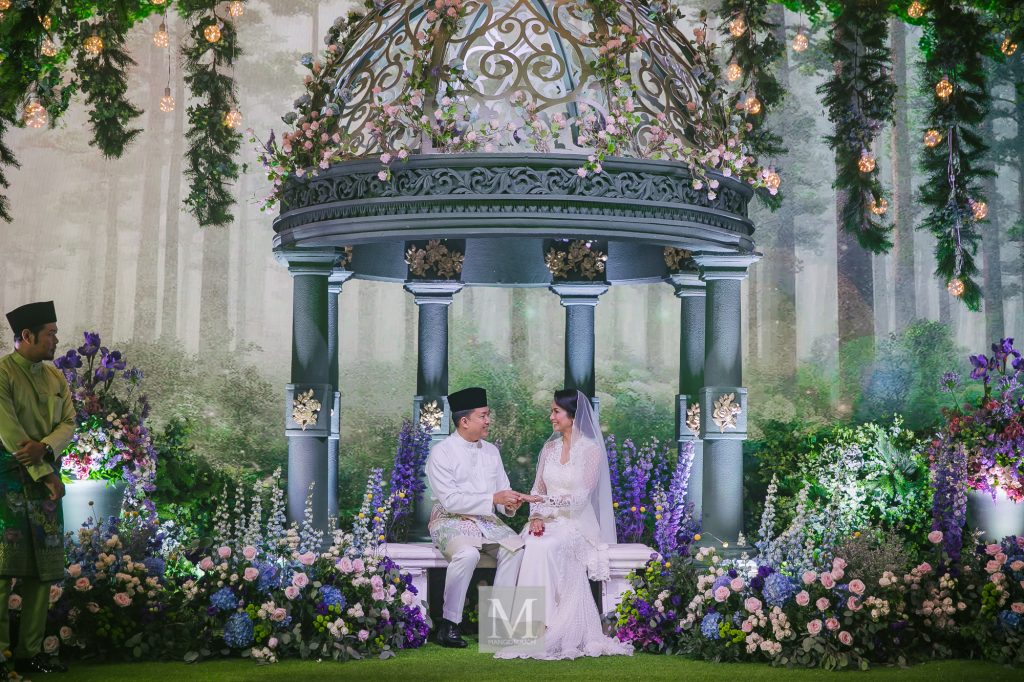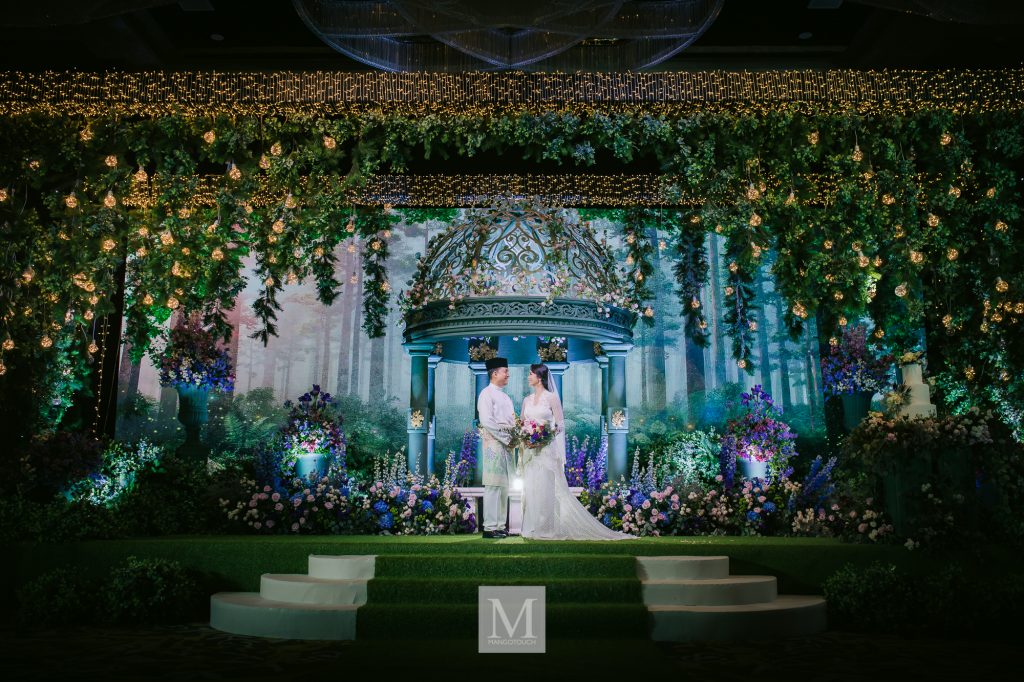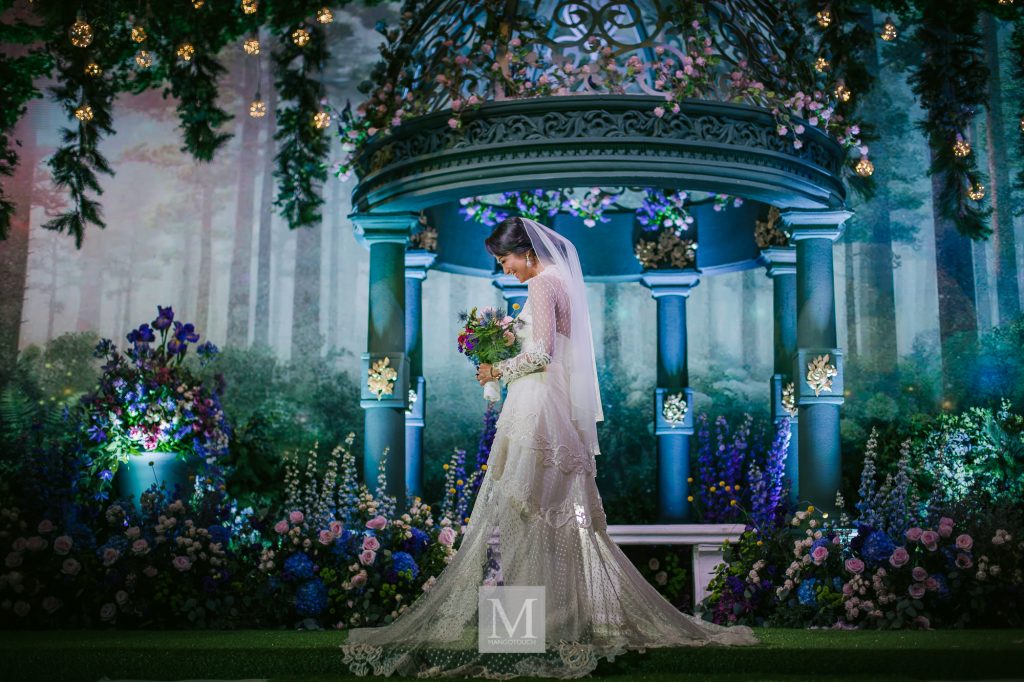 Previous
Next


Only love gives us the taste of Eternity. Reka Teemor for #nashbella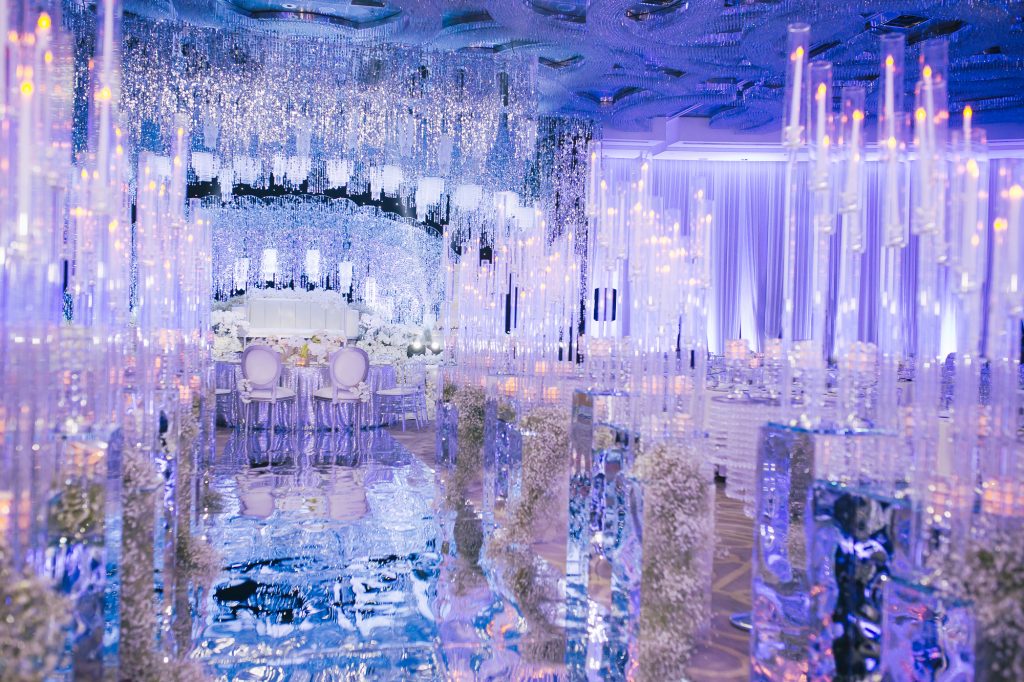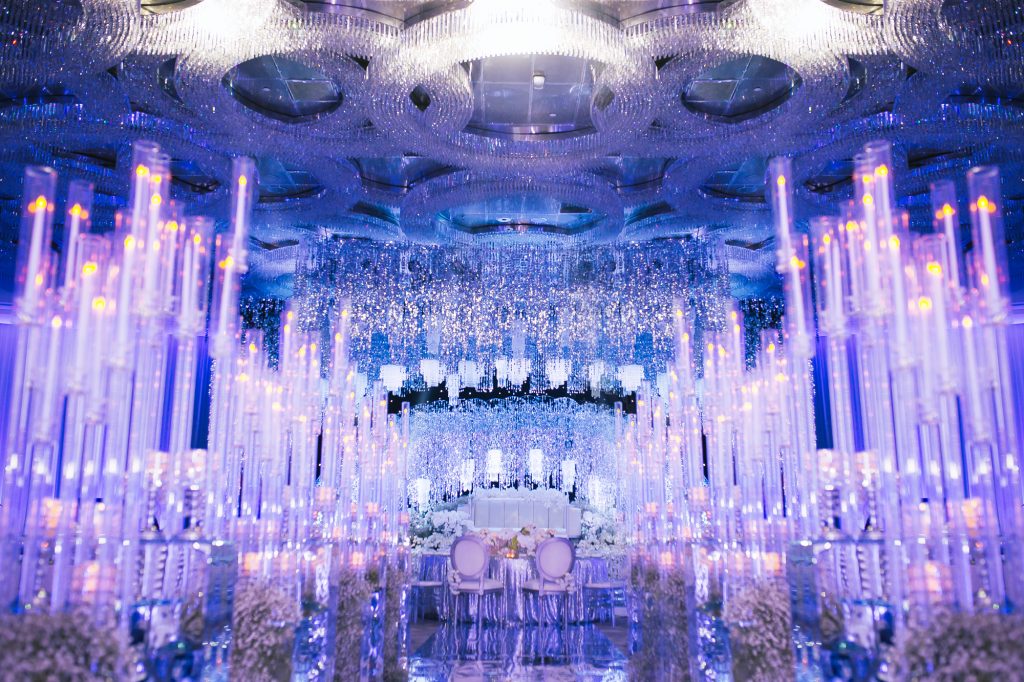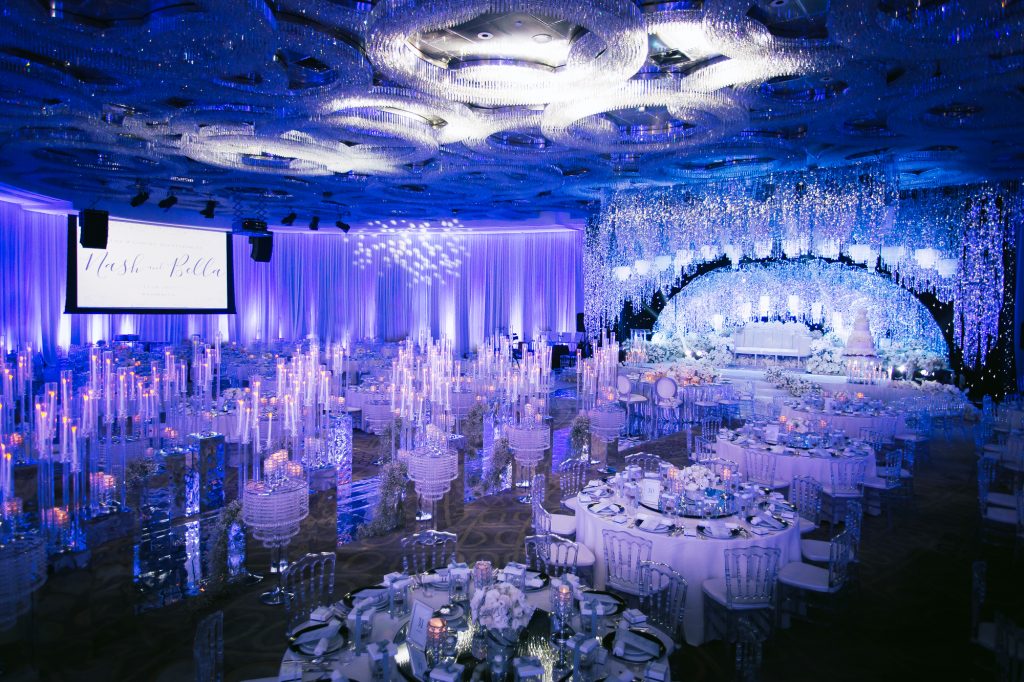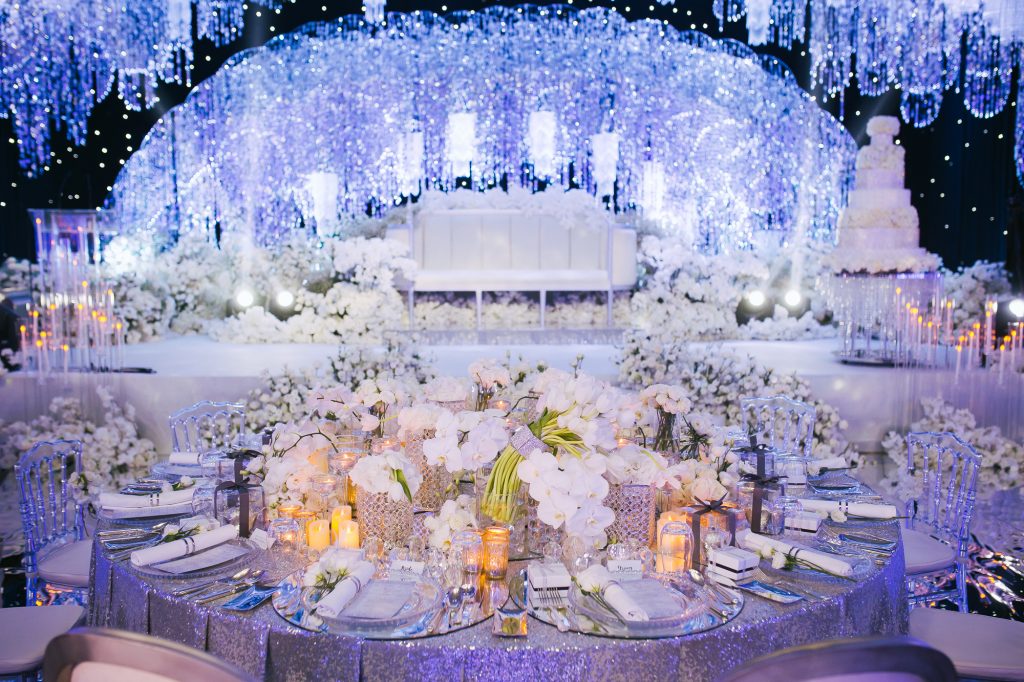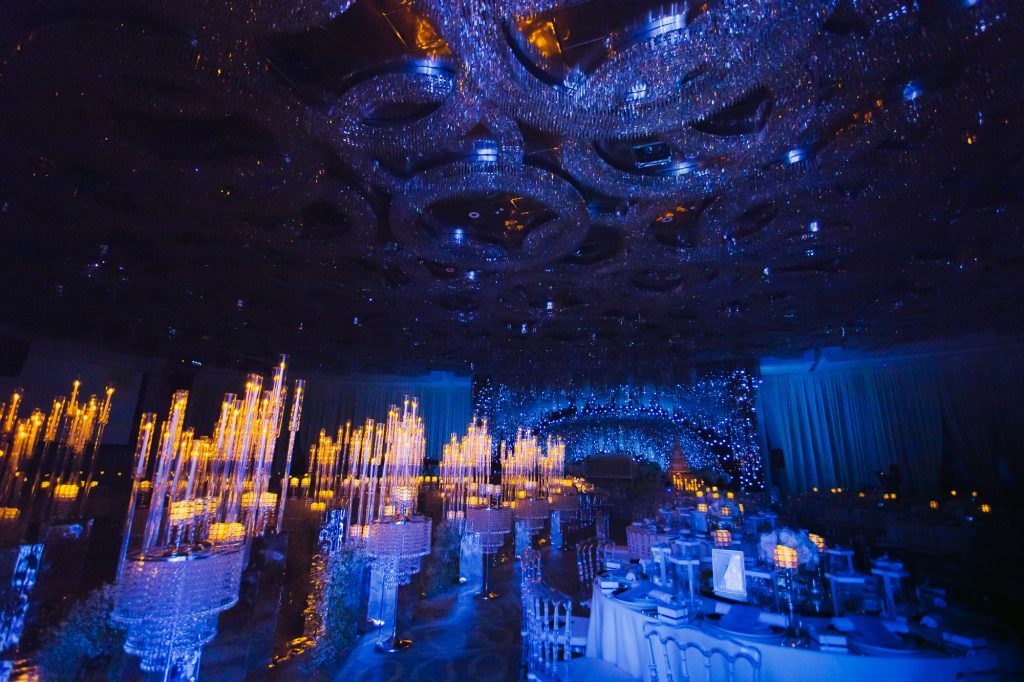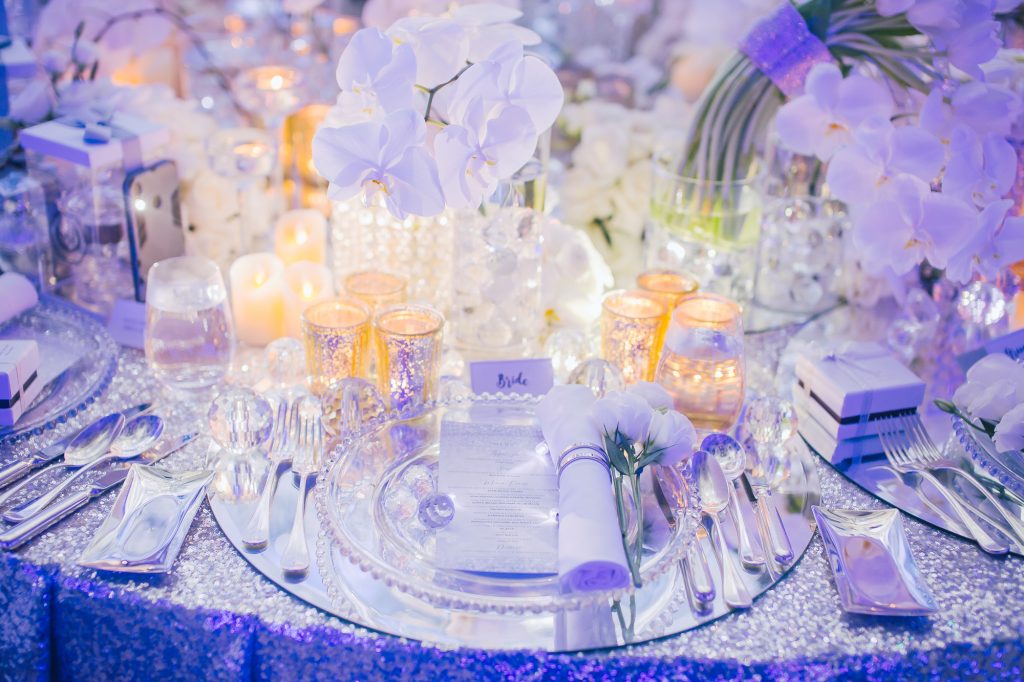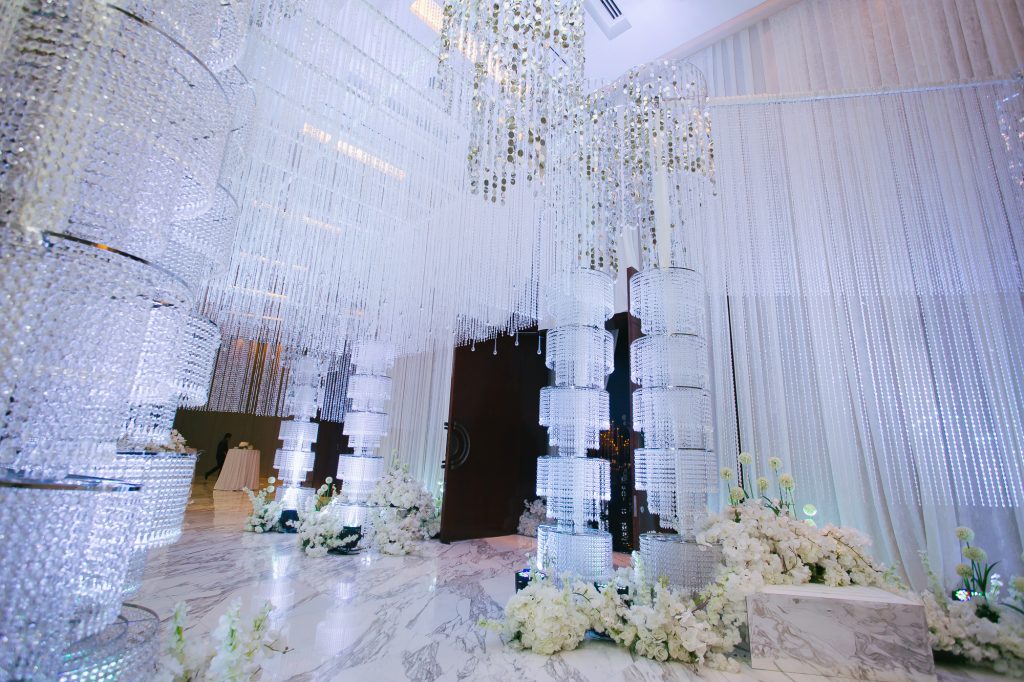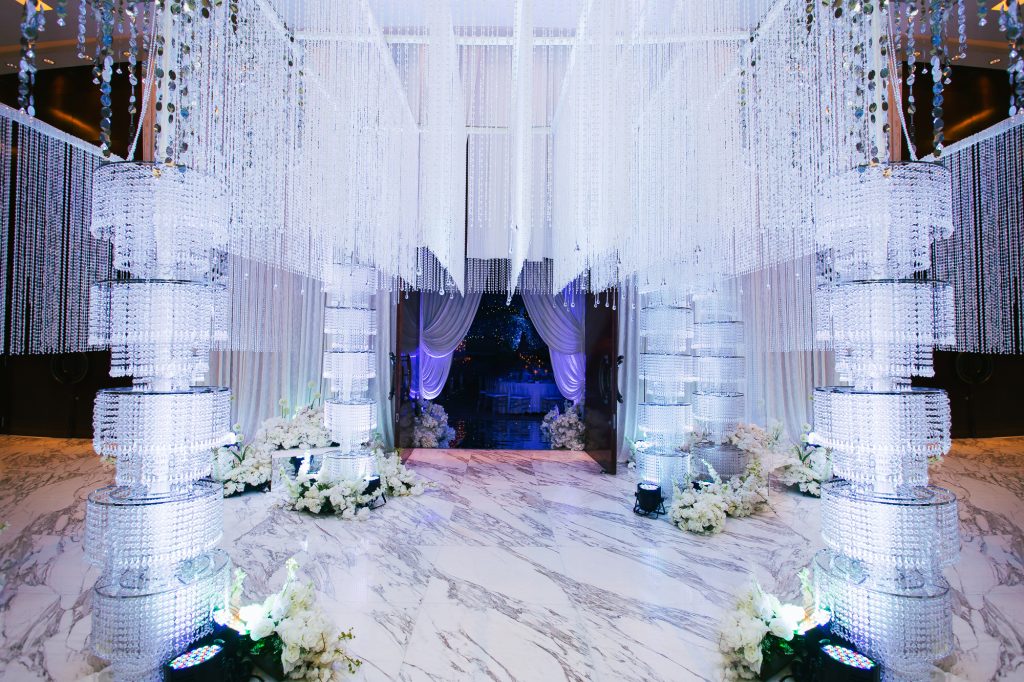 Previous
Next A wife of noble character is her husband's crowning glory. The 50 feet mega crown of 'The Idora' for the beautiful couple #CAERAASHRAF #WICAAWEDDING #ashrafsaysidora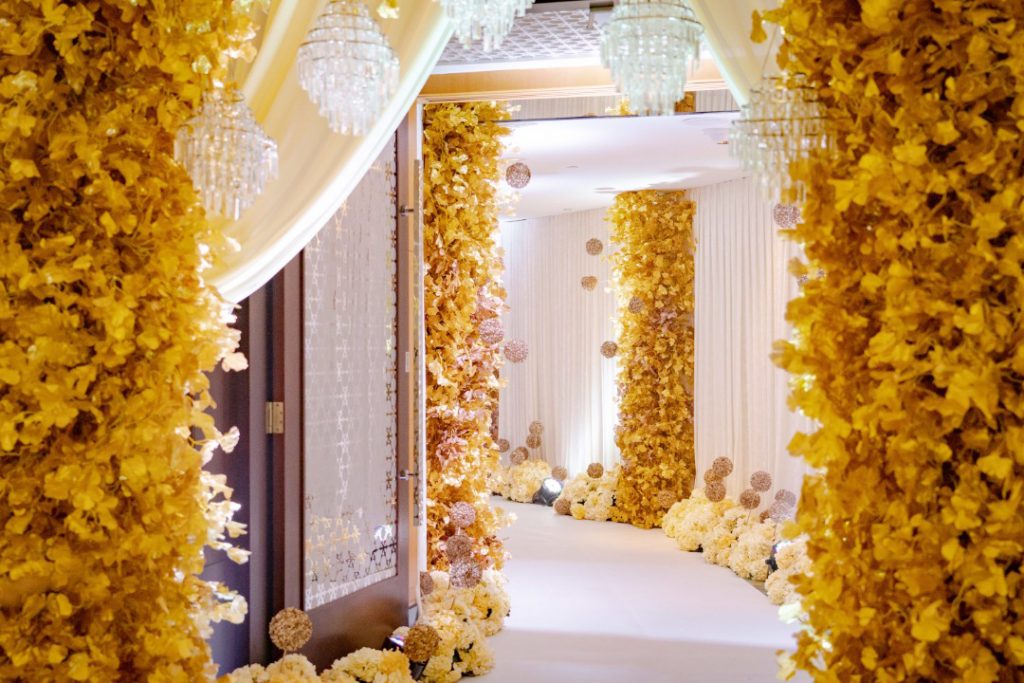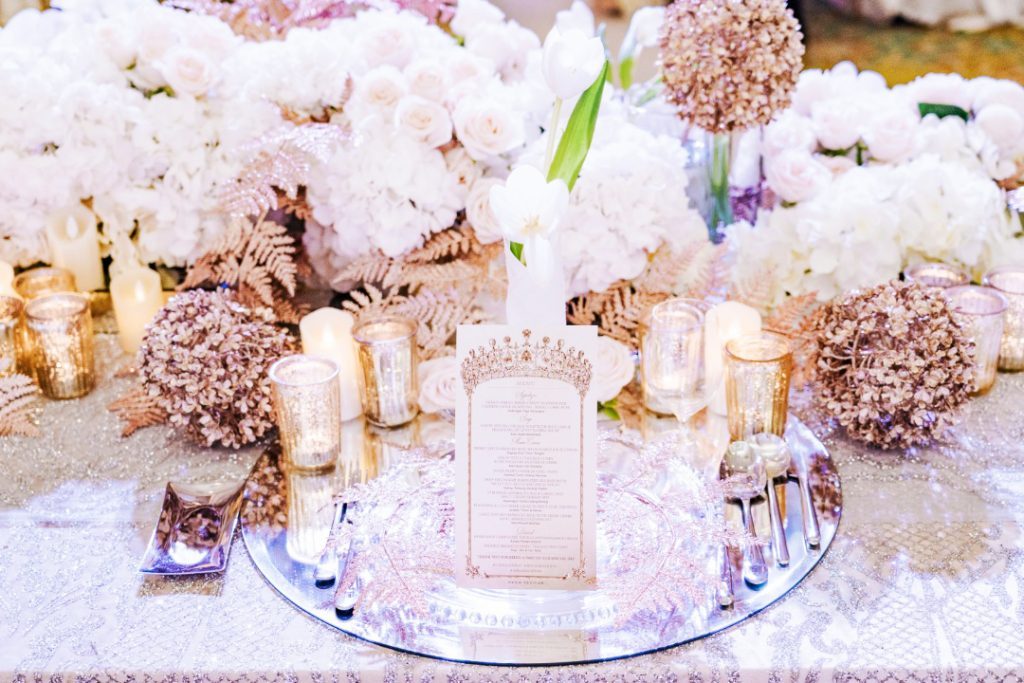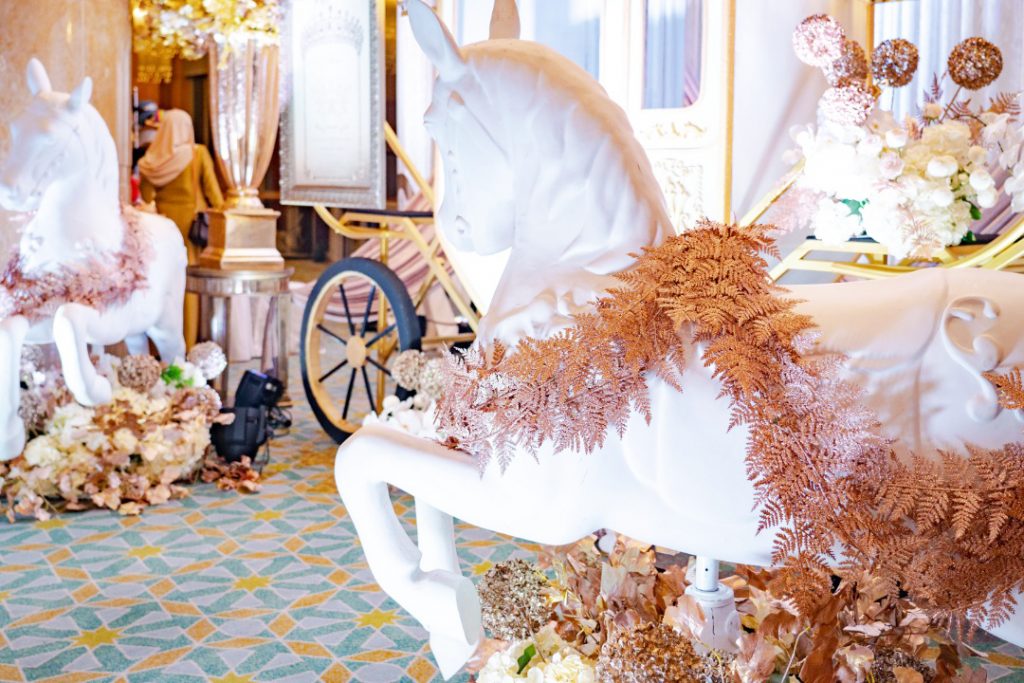 Previous
Next
CONTACT
+6019-224 8894 / +603-5103 2045
CONTACT
+6019-224 8894 / +603-5103 2045
EMAIL
rekateemor@gmail.com
FOLLOW US